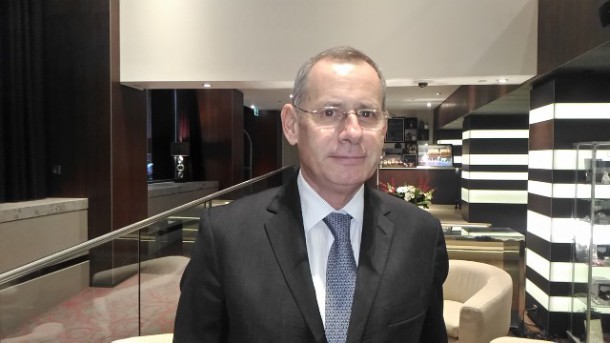 The Permanent Secretary of the Ministry of Foreign Affairs, Ambassador Alexandros Zenon, represents the Republic of Cyprus at the OSCE Ministerial Council, which takes place in Vienna, on 7-8 December 2017. Main theme of the Ministerial Council is the diffusion of conflicts and the fight against terrorism and radicalization.
Speaking during the plenary session, Ambassador Zenon placed emphasis on the fight against radicalization, which fuels terrorism and constitutes a serious threat to security, stability, development and human rights. He referred to Cyprus' Counter- terrorism Strategy and its four pillars: Prevention, Protection, Pursuit and Response. He focused on the critical importance of Prevention and the measures taken by the Republic of Cyprus towards this direction. Ambassador Zenon noted that the implementation of the Strategy requires intergovernmental cooperation, highlighting, at the same time, the importance of Cyprus' cooperation with its neighbours on Eastern Mediterranean in this regard.
Ambassador Zenon referred to the trilateral partnerships of Cyprus and Greece with neigbouring countries, and their importance in promoting peace, security and prosperity in our turbulent region.
On the margins of the Ministerial Council, the General Secretary will hold a bilateral meeting with Lamberto Zannier, OSCE High Commissioner on National Minorities, with whom he will discuss issues of mutual interest.
He also held a meeting with Harlem Desir, OSCE Representative on Freedom of the Media./IBNA