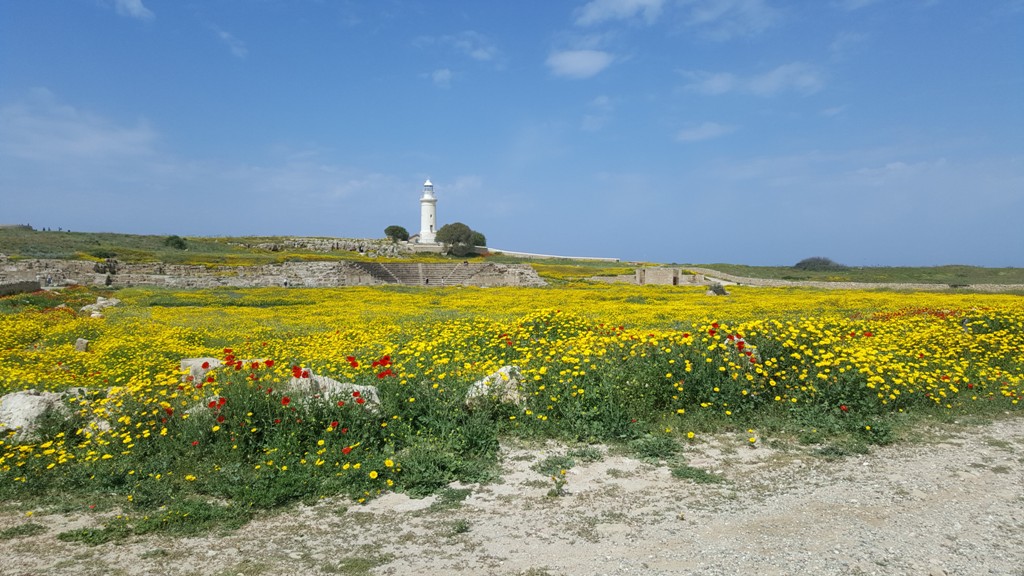 On Wednesday, 25 October, at 6 p.m., on the occasion of the restoration of the area of the Lighthouse within the archaeological site of Kato Pafos, the opening ceremony of a permanent exhibition titled "Cyprus, the sea and the lighthouses: a diachronic history" will take place,  the Department of Antiquities, Ministry of Transport, Communications and Works, announced.
The ceremony will be accompanied by a music event under the direction of Giorgos Kalogerou with poetry by Nikos Kavvadias at the Odeon in the archaeological site. An artistic intervention by Victoria Coeln, with special lighting of the Lighthouse and the broader region, will also take place, in collaboration with the Embassy of Austria in Cyprus. A reception will follow.
The Department of Antiquities proceeded with the restoration of the wider area of the Lighthouse, due to its significance for the cultural heritage of Pafos, and Cyprus in general. The works undertaken formed part of the protection and promotion activities of the archaeological site of Kato Pafos, which is part of the UNESCO World Heritage, as the Lighthouse, which is under the authority of the Cyprus Ports Authority, is located within this site. As the Department of Antiquities manages the area of the Lighthouse, the "houses of the Lighthouse keeper" and the surrounding area were restored, while footpaths were also created.
The archaeological, historical and cultural value of the Lighthouse, as well as the diachronic relationship between this region and the sea, is highlighted through the exhibition held by the Department of Antiquities, which is presented in two parts in the "houses of the Lighthouse keeper", in accordance with the spatial organization of the buildings. Moreover, due to the importance of the natural landscape, informative material was created in collaboration with the Department of Environment, the Fauna and Wildlife Service, and Birdlife Cyprus, so as to ultimately contribute to the protection of these unique environmental elements.
This project comprises the first attempt to protect and present a Lighthouse in Cyprus and, based on the strategy of the Department of Antiquities; it aims at the preservation and promotion of our cultural heritage, as a whole.
The event, which has been included in the platform "Celebrating – Pafos 2017", is under the auspices of the Minister of Transport, Communications and Works, Marios Demetriades, who will also inaugurate the ceremony. The event is open to the public./IBNA