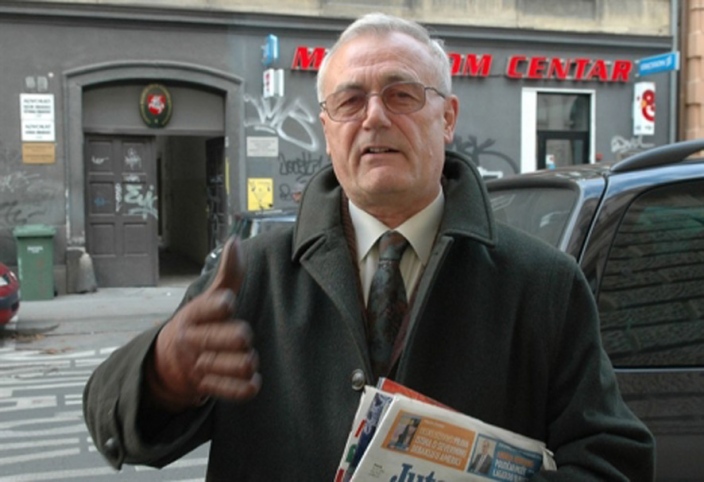 By Natasa Radic – Zagreb
The implementation of the European arrest warrant has caused a huge public debate in Croatia. The Government has decided to put a time limit on the issue – based on the law on judicial cooperation in criminal matters with the EU member states –so that the crimes committed before August 7th 2002. are excluded from the arrest warrant possibilities. This means that Croatia would not have to extradite Josip Perkovic – a high ranking intelligence community official – that Germany asks for since 2005 on charges that he participated in the murder of Stjepan Djurekovic – that was committed in the 80s. The law is therefore known in Croatia as "Perkovic law".
Prime Minister Zoran Milanovic said that the government had sent a proposal of amendments to the law on judicial cooperation "with no hidden agenda."
In his usual style, Prime Minister Milanovic commented:
– I'd love that those who know more about it talk about it, and those are certainly not me nor minister Miljenic (justice minister). The one who should talk about it is the president of HDZ (opposition conservative party). I don' t want to be dragged into the debate – Milanovic said.
Justice Minister Orsat Miljenic said in the Parliament that it is not true that the law was written to protect Josip Perkovic.
-The law was not written for one person. That is not something we did or we will do – said Miljenic and added that the time limit to the year 2002 was placed on a proposal from the working group of experts, which included the Ministry of Interior, State Attorney's Office and representatives of the courts.
– They suggested this restriction because we are entering into a new system. We already know that we have a bit less than 100 European arrest warrants even with this time limitation. From this the suggestion came that we should have the  time limit. In addition, the application of the European arrest warrant's has been functioning for 11 years now, so we are already late, and five members of the EU also have a time limit – said Minister of Justice Miljenic in the Parliament.
Finally, the minister admitted in the Parliament that it is still not for certain whether it is possible to put a time limit for the application of the European arrest warrant or not and if the law can determine that we will not extradite nationals for crimes committed prior to 2002. year.Now the entire debate continues.