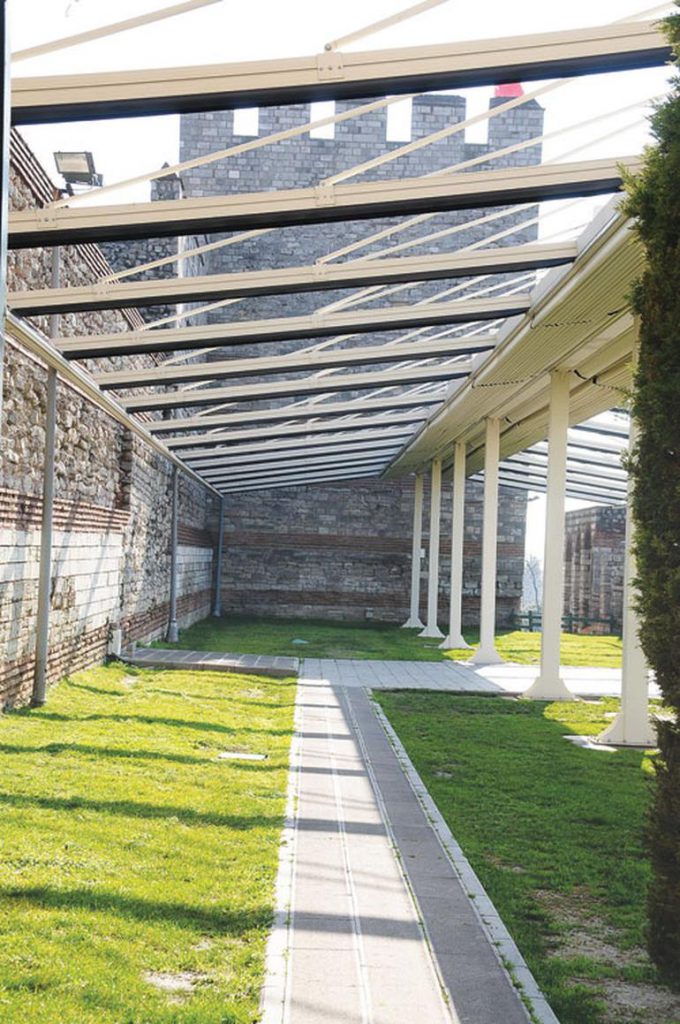 Arbitrary structures for organizing wedding ceremonies have been built at the historic Byzantine Theodosian Walls of Constantinople (Istanbul) with the approval of the municipality of the area!
The committee for the Protection of Historical monuments of the municipality of Fatih approved the relevant company's proposal calling for the particular space and allowed the construction of pergolas and glass construction on the Byzantine walls, which are included in the UNESCO world cultural heritage list!
The municipality argues that this arbitrary structure does not come in contact with the walls and causes no damage to the monument. They stress that the whole roof is movable and causes no damage.
The member of the city council Fazil Ugur Soylu) states that "the whole construction is ugly, even if it doesn;t come in contact with the walls. We will proceed with the relevant complaints".
The Istanbul Association of Archaeologists in a written statement underlines that "any planning or structure must take into account the identity of the area's wall. It should help to highlight their value. In contrast, these structures have been done to promote wedding events and have nothing to do with their cultural value"./IBNA