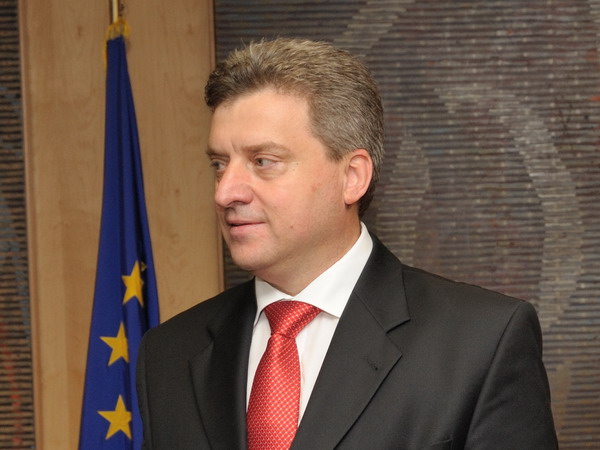 Skopje, June 14, 2013
People's VMRO opposition party in FYR Macedonia which is led by the former Prime Minister Lubco Georgievski has stressed that the current president Gjorgje Ivanov defends Serb interests more than Serbs do themselves.
This party stressed today that president Ivanov has not managed to overcome the Yugoslavian phase.  Such reaction of People's VMRO comes after the Summit in Slovakia, in which the Serb president, Tomislav Nikolic and the President of Kosovo, Atifete Jahjaga participated in this summit together.
This way, People's VMRO has accused president Ivanov as the guilty person for the failure of the Summit of leaders, which was supposed to take place in Ohrid. This party accused Ivanov that by not sending Kosovo an invitation, which led to the failure of the Summit, Ivanov showed that he hasn't understood what's in the best interest of FYR Macedonia.
"Is Gjorge Ivanov showing like he has done before that he defends Serb interests more than the Serb president defends them? Unfortunately, our party believes that Mr. Gjorge Ivanov has still not passed the phase of Yugoslavia", states the reaction of People's VMRO. /ibna/