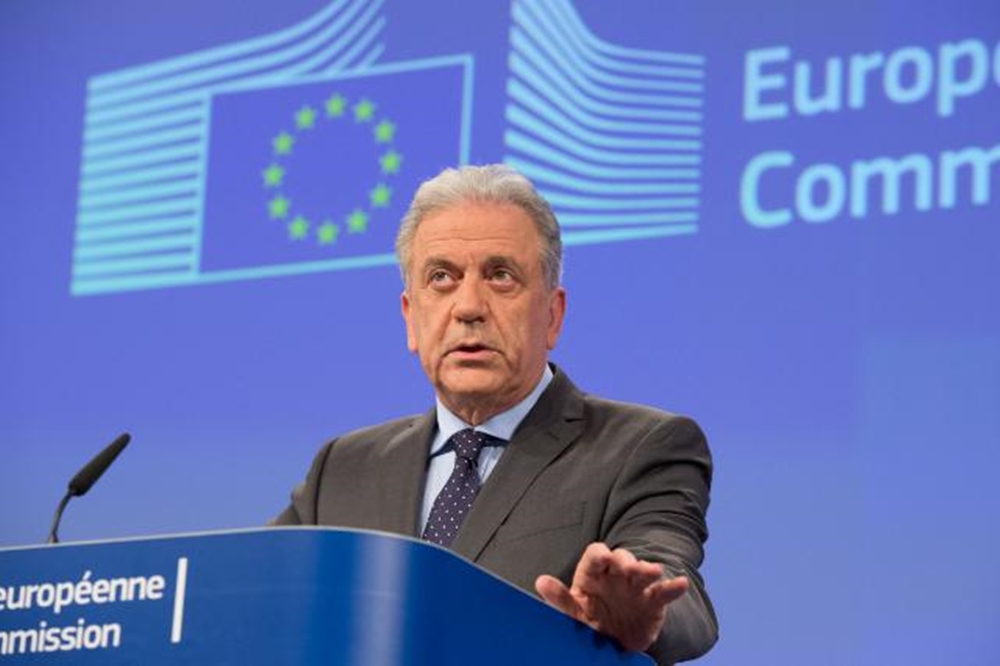 People of Kosovo deserve visa liberalisation. This was the message given by Commissioner for Migration, Home Affairs and Citizenship, Dimitris Avramopoulos in yesterday's debate at the European Parliament.
"I am glad that the European Parliament recognises the importance of making progress on this file.
As I said earlier, this is not only about being fair towards Kosovo, its authorities and its citizens in recognising their efforts.
This is equally about ensuring stability and security in the region.
We cannot ignore the bigger picture that is at stake here, and the European perspective of this entire region", he said.
The senior European official said that since launching the visa liberalisation dialogue in 2012, the Commission has closely worked with Kosovo to support the authorities in fulfilling all the benchmarks of the visa roadmap
"We acknowledged in our final report of 4 May 2016 that Kosovo had taken important steps towards the visa free regime.
This is why we proposed to lift the visa requirements for the people of Kosovo, on the understanding that by the day of adoption of the proposal by Parliament and Council, Kosovo would have ratified the border demarcation agreement with Montenegro and strengthened its track record in the fight against organised crime and corruption.
Two years later, on 18 July 2018, following the necessary efforts and progress made, the Commission confirmed that Kosovo had fulfilled all benchmarks of the Visa Liberalisation Roadmap, including the two previously outstanding requirements", Avramopoulos said.
Meanwhile, the commissioner also stressed that a number of Member States voiced concerns about the migratory risks posed by the citizens of Kosovo and the need to learn from the past.
"I am aware of these concerns and I can understand them. Kosovo is also aware of them, and is cooperating and in touch with several Member States directly to mitigate these risks.
We have and will continue to encourage the Kosovo authorities to continue to: 1. Implement all the benchmarks; 2. Strengthen their anti-corruption and rule of law framework; 3.  And notably to keep up the work on migration and security as well as the need to clearly communicate with citizens about their rights and obligations under a visa free regime.
Honourable Members, let me recall that Kosovo is the only Western Balkans partner that does not benefit from a visa facilitation agreement and its citizens are the only ones in the region needing a visa to travel to the EU.
I have said plenty of times that the visa free regime comes with rights and obligations – and the Kosovo authorities are well aware of this. They have done their part of the work and I trust they will continue doing so.
I count on the members of this House to help encourage the Council to also come to the negotiating table soon and agree on this proposal swiftly", Commissioner Avramopoulos told MEPs. /ibna/