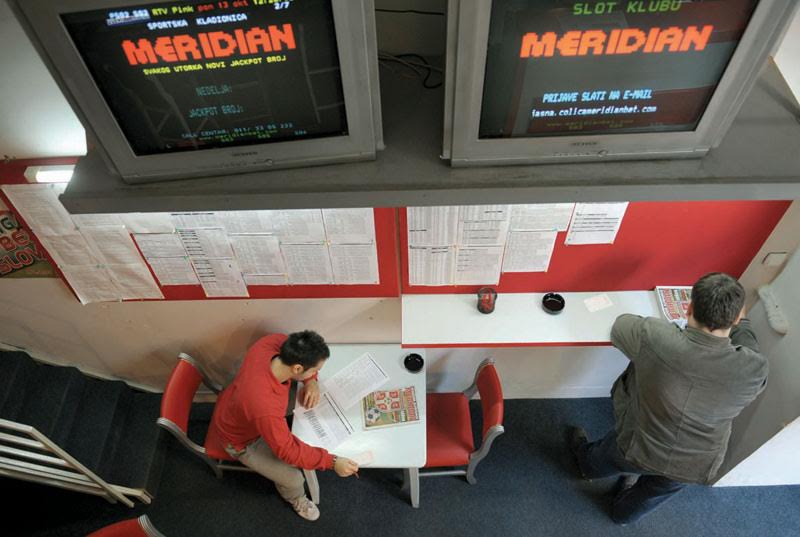 Skopje, 3 July 2015/Independent Balkan News Agency
By Naser Pajaziti
Many people in FYR Macedonia have turned to betting and gambling to make their ends meet. Unemployment, the hope of winning and many other factors encourage people to try their luck through gambling. But on the other hand, these kinds of businesses are boosting their profits to millions of Euros.
Turnover in the 4 largest betting companies in FYROM has increased by 50 million Euros. Based on figures, in 2012, the amount spent on betting in FYROM was 90 million Euros, while in 2013 this amounted to 140 million Euros. This means that within a year, people have spent 50% more on betting. This large annual turnover has led the government to introduce a VAT on every ticket that people win.
What do experts say on this?
Experts say that gambling and betting are a daily activity for many people  as a result of economic uncertainties and high unemployment.
"Transition period in Macedonia led to many people to be subject to social and economic insecurity. Some of them saw betting as the only way of earning money and make their ends meet. With only 50 denars, everyone can expect to win up to 300 thousand denars, depending on the combination", says a study conducted by the Center for Research and Drafting of Policies in Skopje.
Expert Gorgi Tonovski says that people visit betting points not to try their luck, but with the hope of winning.
"This phenomenon is becoming worrying, because people see a chance to solve their financial problems there. A large part of the citizens gamble hoping that they will solve their financial worries overnight. Very few of them go there for fun. The majority go there with the hope of winning", Tonovski says.
People gamble with the hope of winning
The results of the last survey of the Center for Research and Political and Legal Studies show that over 70% of people have visited betting points at least once.
Ramiz C, an unemployed person, says that he bets in order to try his luck and the hope of winning something. "We can't help ourselves. Every day we're here and we're trying out our luck. We're in a difficult financial situation and without a job. If I had a job, I wouldn't have time to come here", says Ramiz C from Skopje.
Based on the survey, betting points are regularly visited by people who work earning from 250 to 500 Euros a month or students. But there are also other social categories who visit betting points.
Betting points are everywhere in the cities of FYROM. There are also tens of illegal betting points that operate in rural areas. /ibna/