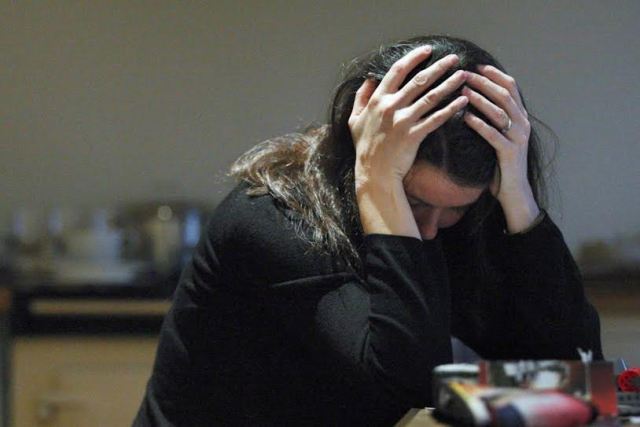 IBNA Special Report
Skopje, November 5, 2014/Independent Balkan News Agency
By Naser Pajaziti
Citizens in FYROM face depression and a high level of stress and according to the statistics of the Health Insurance Fund (HIF), every one in two medications that is bought in the drug stores around the country are taken for relief and similar health diagnosis.
HIF says that 1,6 million medical prescriptions have been issued for depressive illnesses and stress, or even for common drugs such as Diazepam, Lexilium, Helix, etc.
Based on the assessment of the Fund, this situation shows that one in two citizens has used within a year, a pack of these drugs. During 2013, there's been a 30% growth of the use of these drugs, without taking into account the informal sale of these drugs by private pharmacies.
Pharmacists confirm this. Blagica S, a pharmacist, says that in the majority of cases, citizens demand drugs which calm them down, due to their psychological state of mind.
"We receive many requests for such drugs and citizens insist for these drugs to be used without medical prescription. They believe that these drugs can remedy their psychological state of mind and relieve all stress, insomnia and other ailments. We're aware that these medications are not used for good purposes, but we have a very severe social and economic situation in the country and the citizens find it very difficult to cope with it", said Blagica S.
But, such medication is mainly used in the eastern part of the country, while the two cities that consume anti-depressants the most are Berova and Negotina, followed by Manastir (Bitola), Kercova and Vinica.
Dzemali Mehazi, head of HIF, appealed for the citizens to be careful while using these drugs or not take them at all without seeing the doctor.
"We're worried because many people take these drugs without seeing the doctor first. These drugs are dangerous and they can have consequences on the health. We're verifying the situation on the field and drug stores that offer such drugs without a prescription, will be fined. We will also inspect health centers that issue prescriptions for such medications, without verifying the real health of the patient", declared Mehazi.
People say that they are obliged to take these drugs, because they have problems at this time of social and economic crisis. Gokan L from Skopje, who has been diagnosed with depression, told IBNa that it's been two years that he uses anti-depressants and that he's obliged to take them.
"How can I not take them when I have been without work for several years and we're obliged to live on social allowance amounting to 30-40 Euros a month. There's big unemployment, we cannot manage to pay utility bills and other basic needs. If we don't take these drugs to calm us down, we cannot endure the situation", says Gokan.
Asked about HIF recommendations not to consume these drugs, he says that institutions must not offer recommendations but improve the economic and social situation in the country. /ibna/