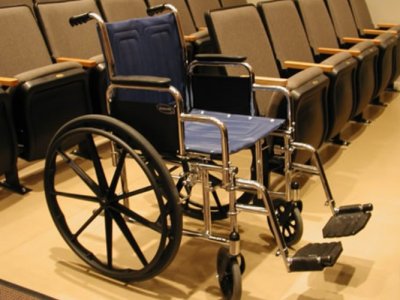 By Maja Tuljković – Sarajevo
3 December is the International Day for Persons with Disabilities. The annual celebration of this day aims to promote an understanding of the issues of disability and to mobilize support for dignity, rights and well-being of people with disabilities. The topic of this day is based on the goal of full and equal enjoyment of human rights and participation in society for persons with disabilities, established by the World Action Program in relation to people with disabilities and adopted by the UN General Assembly in 1982.
''However, people with disabilities in B&H are exposed to stereotypes and prejudices, and their rights are threatened at all levels and in all segments of life'', said the President of the Council for People with Disabilities Elvira Bešlija at a press conference on occasion of the marking of the International Day for Persons with Disabilities.
There are many things that should be changed in B&H so that people with disabilities could have a normal life. The estimates are that about 10 percent of citizens in B&H has some kind of physical, sensory, developmental, mental or emotional disability. B&H  has adopted regulations governing how the entrance to any building should look like. Problems arise because nobody respects it and there are no sanctions for this lack of respect.
''We are not a country that has no laws. We have a Constitution that regulates our rights, according to which we have the same rights guaranteed as everyone else, but in practice it is not like this. We have a policy in the area of disability, we have strategies in both entities, and we have a number of international documents that regulate our rights. In practice, we are discriminated at every corner, from access to public facilities, medical facilities, access to education, and to not even speak about employment'', said Bešlija. She added that the Council for Persons with Disabilities adopted the motto 'From the legal to the real''. With this motto, we wish to say that B&H is not a country that does not have laws. It is necessary to only respect what already exists so that people with disabilities could have a normal life. Also, in order to carry out activities related to advocacy, promotion, improvement and implementation of the UN Convention on the Rights of People with Disabilities, the B&H Ministry for Human Rights and Refugees adopted a decision on the formation of the Council and its activities are expected to improve the situation and to transmit this to every person in B&H.
Because, citizens have different views on people with disabilities, and their attitudes differ especially whether it is a physical or mental handicap. This is shown by numerous studies. Lets say, when employers are asked whether they would hire a person with a disability, one half had a positive answer, and the other half had a negative answer. It was found that the answer depended on the workplace and of the type of disability. The conclusion is that employers had the least desire to employ a person with a mental disability, especially for a position in sales. Those who stated that they would employ a person with a mental disability were 25 percent, and they said that they would do this but only for work in production.
For prejudice it is said that it is the child of ignorance. The problem of prejudices is very serious but rather underestimated and neglected in our country. The most important thing is to provide conditions for changing attitudes towards people with disabilities, because this is a precondition for any social integration of these people. One of the first ways is to improve the awareness of citizens of the capabilities and great opportunities of people with disabilities.