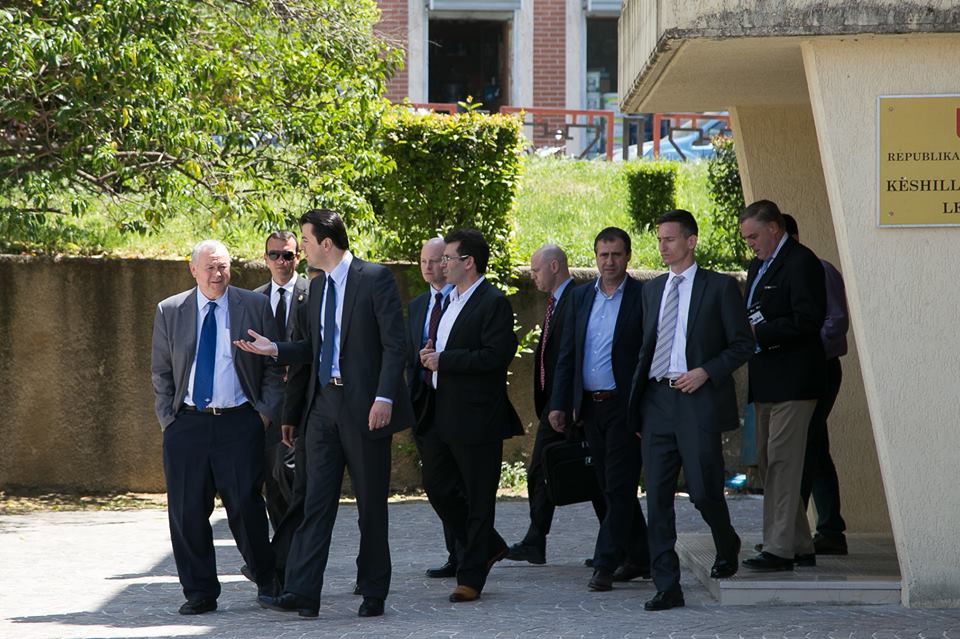 Tirana, 11 May 2015/ Independent Balkan News Agency
Leader of Albanian opposition, Lulzim Basha received today the chairman of the Subcommittee for Europe, Eurasia and New Threats in the American Congress, Dana Rohranbacher and the chief of staff of the community Paul Behrends (photo).
In the meeting, the images of which IBNA brings to you in the video below, were present the head of the Republican Party, Fatmir Mediu and US ambassador, Donald Lu.
The opposition leader informed the American congressman Dana Rohrabacher about the incentive of the Democratic Party on decriminalization. "People with criminal records, -Mr. Basha said,-have been promoted by Rama and Meta in the parliament of Albania and in leading posts in the administration. They have also been proposed by Rama and Meta to run for mayors."
The democrat leader expressed his concern about what he called the lack of the will by the majority to approve laws that would prevent people with criminal records to run in the June 21 elections and to be promoted in the public administration.
This meeting also discussed what the opposition considers as the scheme of the purchase of votes by Rama and Meta, "putting pressure against heads of public administration, to purchase votes or to gain votes in any means possible".
This situation is damaging the normal electoral process, said Mr. Basha.
The US Congressman, Dana Rohrabacher said that the US Congress will monitor the electoral process, while guaranteeing that the US will support a democratic process, for free and honest elections. /ibna/