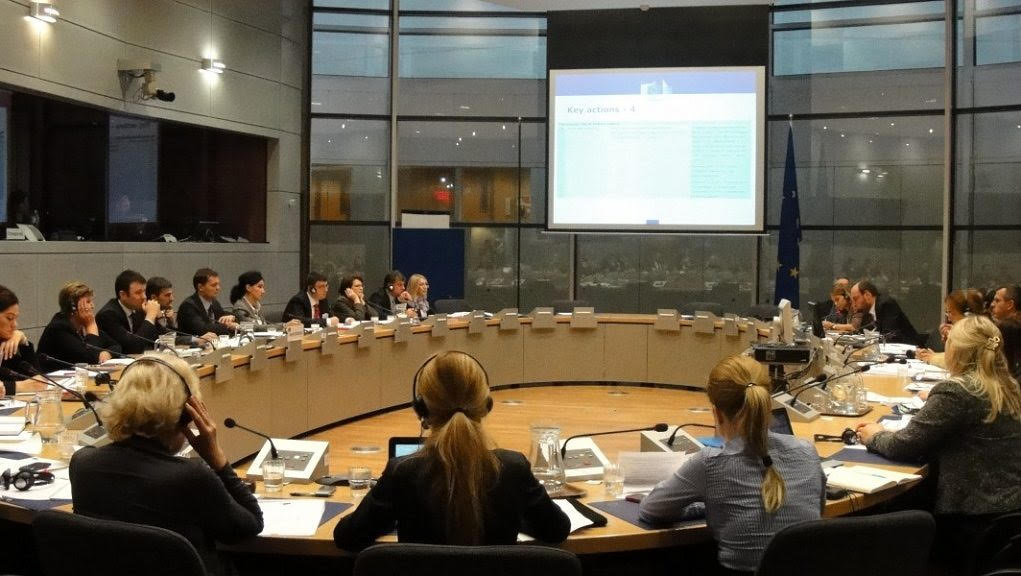 The Greek government and the European Commission are expected to reach both the pensions issue and the positive countermeasures of 2019 at the crucial Euro Working Group next Thursday. According to information, the agreement is expected to be completed at Thursday's meeting, before the Eurogroup on November 19.
Apart from the non-implementation of the cuts in the pensions under discussion, there are other positive measures that the Greek government wants to implement "as a matter of priority".
This issue is expected to be put forward at the Euro Working Group on Thursday, where the representatives of the Eurozone finance ministries will be informed, ideally for the "common position" of institutions and Greek authorities. In Monday's Eurogroup, on which the key issue is the deepening of the Eurozone, Greece will be debated "if necessary", as the European Commission points out, given that two days later, on November 21, the Commission will officially announce its opinion on all the draft budgets of the Member States for the European Semester.
Positive measures
Regarding the budget of the positive measures of 2019, information reported that it would be between 700 million and 1 billion. In addition, the Commission itself considers that if the pension cuts are not implemented, but is implemented instead part of the projected countermeasures instead, its estimate of GDP growth in 2019 is 2% to 2.3%. At the same time, the social dividend of 2018 will be the same as in the previous year, which means that EUR 700 million will be given to the social groups that have the greatest need.
Therefore, as soon as Greece and the Commission reach an agreement on the 2019 fiscal space, separate bills will follow to put in effect the measures announced by Prime Minister Alexis Tsipras./IBNA