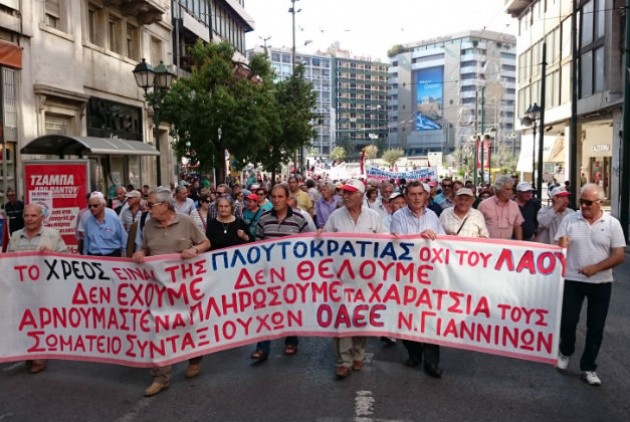 Athens, January 8, 2016/Independent Balkan News Agency
By Olga Mavrou
The Union PAME (aligns with the Greek Communist Party) rallied today against the pension cuts and the unpopular social security bill and there were clashes and minor injuries.
Earlier in the morning some demonstrators of PAME managed to reach the office of  the Prime Minister pretending to be tourists in a bus, and they managed to stretch their banners in front of the Prime Minister office because they took the police by surprise. When another group of pensioners though tried to reach the building, the police used tear gas, and then there were clashes and reports for two lightly injured elderly men.
The civil servants' union, ADEDY, also organized for the same reason a protest outside the Labor Ministry –this one dispersed without clashes.