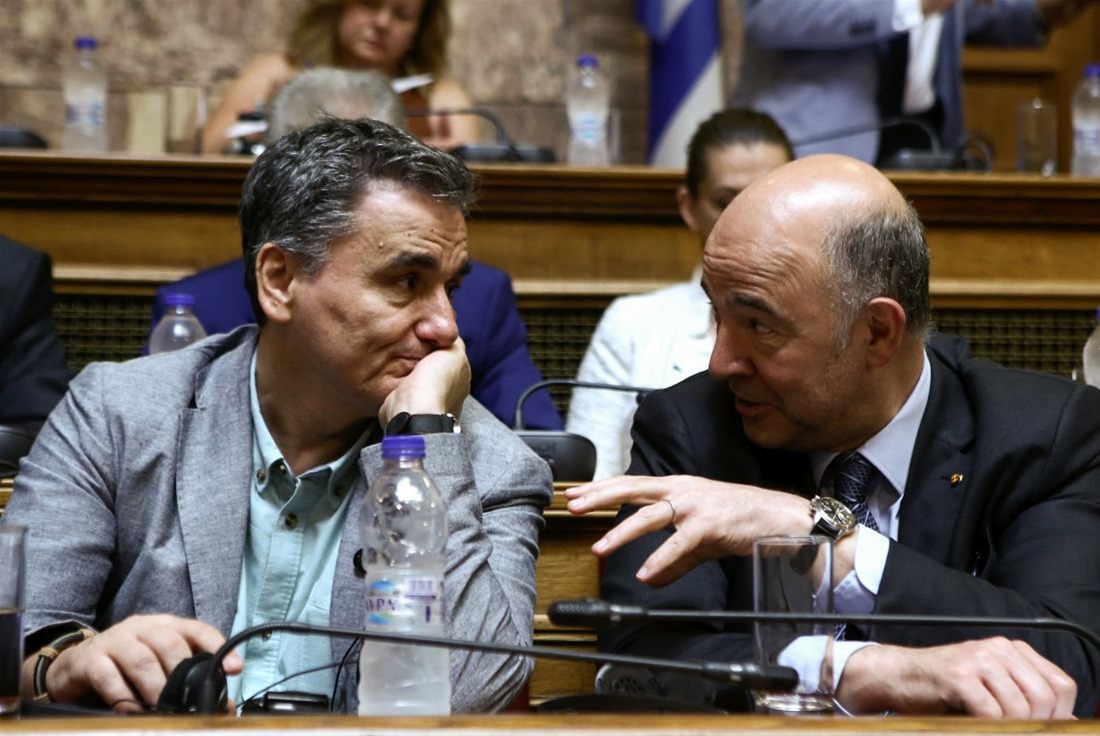 For the first time, the European official has left all possibilities open as to whether or not pensions will be cut from 1st January 2019, in order to save 1% of the GDP, as is foreseen in the agreement with lenders, but also in the Mid-Term Programme voted by the parliament.
"Commitments must be respected, but they are not rigid", the European Commissioner, Pierre Moscovici said regarding the question of the commitment to reduce pensions from 1st January 2019. In response to a question about whether to review the already legislated measure, he added that "budgetary targets must be respected, but we will continue to discuss it with Greece as a state that has come back to normal".
Moscovici spoke at the same wavelength and asked, on the one hand, whether the primary surpluses of 2,2% of GDP were possible for a very long time, and on the other hand whether the amount of 700 could be allocated as tax relief in 2019 – EUR 750 million. The Commissioner said Greece has shown particular capabilities to produce surpluses, adding that there is a need for a responsible fiscal policy without austerity, as this would worsen the course of the economy. While for the second question he said that "everything must be discussed in time", announcing his return for the 11th time in Greece (today was the 10th visit in 6 years) between September and November when relevant decisions in the context of finalising the 2019 budget should be made.
Moscovici's statements were made after his meeting in the Treasury with Greek Finance Minister Euclid Tsakalotos. "It's a new page for Greece" after the "solid agreement" in the Eurogroup on June 21st and the post-memorandum monitoring "it is not a new memorandum and there will be no new measures," he said at the beginning. The institutions will be here, he added, but the procedures will be totally different and the monitoring will see that the commitments are being met and the reforms that have begun are being implemented. He pointed out that Greece would return to regularity, and talks with the Greek Finance Minister would be like his European counterparts during the 'European Semester'. He even described Greece as "attractive for investment", referring to the 40 pages of Le Point, which focuses on the return of confidence in the Greek economy…. / IBNA