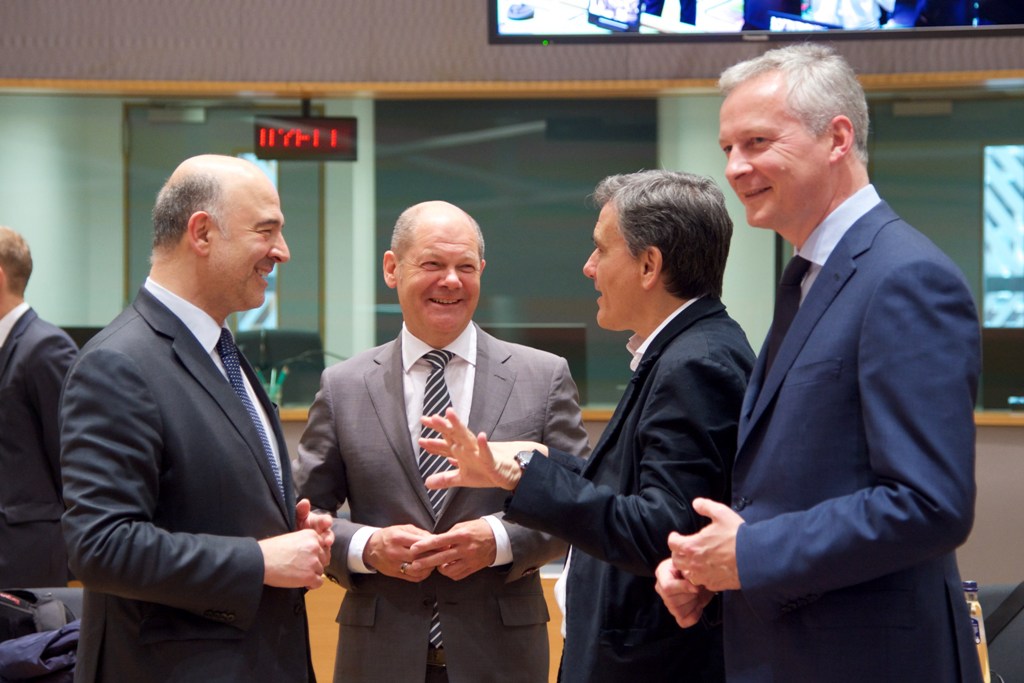 Finance Minister Euclid Tsakalotos will take part in a Eurogroup meeting of finance ministers in Brussels on Monday. However, Greece is expected to be discussed only briefly during Monday's meeting as Italy's economy will inevitably top the agenda.
The Eurogroup meets following the first review of Greece's economy in the bailout era revealed strong economic data as fiscal targets are being met – nevertheless, a number of agreed reforms remain outstanding.
Monday's session is expected to formally give Athens the go ahead to put off legislated pension cuts that were supposed to be implemented in January 2019. The SYRIZA-ANEL coalition will also get the green light to adopt "positive measures" worth 910 million euros during the course of next year.
Prime Minister Alexis Tsipras told a SYRIZA Central Committee meeting over the weekend that the government's economic policy in the post-bailout era is already benefitting the financially weak and correcting injustices. Tsipras said that his administration's priority is to safeguard workers, the unemployed, the socially excluded, pensioners and small and medium sized enterprises.
Euclid Tsakalotos will brief the Eurogroup on the state of play concerning a list of 16 post-bailout commitments that Greece must deliver on imminently, but has so far failed to do so. A first installment of the 600-million-euro disbursement to Athens of eurozone central banks' profits from Greek bond holdings, is tied to the country fulfilling its post-bailout obligations.
These include making progress in a series of planned privatizations, such as a landmark investment in the Athens district of Elliniko where the former international airport used to be. Athens must also proceed the sale of the Public Power Corporation's lignite units, further ease capital controls and reduce the holding of Hellenic Financial Stability Funds in Greece's systemic banks, among other things.
The Hellenic Statistical Authority (ELSTAT) will release its provisional third-quarter data on the economy on Tuesday./IBNA