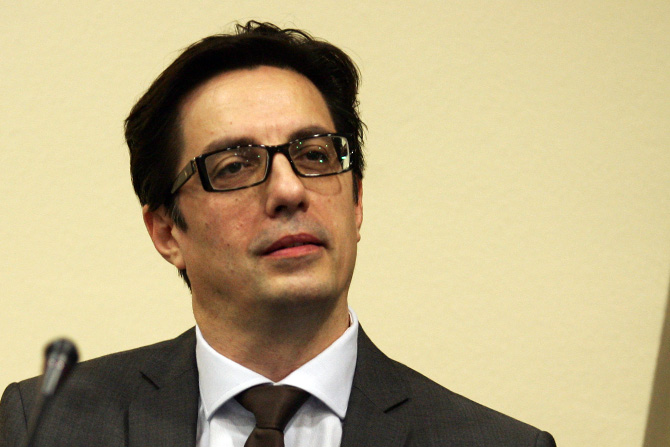 Skopje, March 13, 2014/Independent Balkan News Agency
By Naser Pajaziti
Presidential candidate of the Macedonian opposition, Stevo Pendarovski has expressed his concerns over the developments in the country, saying that the country needs to open a new chapter for a better future.
"I don't want to intimidate citizens when I say that if we will not be part of EU and NATO, we will disperse, or something similar to this will happen. But, I'm sure that if we don't reflect an image of a stable state, no foreign investor will come here and we will not be able to stop thousands of young people who will abandon the country", declared presidential candidate of the biggest Macedonian opposition party, Macedonian Social Democratic League (LSDM), Stevo Pendarovski.
According to him, government and opposition must strike a deal and have a joint position to take the country forward in the aspect of Euro Atlantic integration. He said that this compromise is needed for important issues such as the name dispute issue and Euro Atlantic integration.
"Compromise is only possible through consensus achieved by the biggest political parties, according to the principle of the Ohrid Agreement", declared Pendarovski.
According to him, the country has political prisoners, while the current government has ruined democracy. Talking about the situation ahead of the early parliamentary elections, Pendarovski said that this was a scenario prepared in advance by the current government coalition parties, VMRO-DPMNE and BDI.
He made a clear warning when he said that he will demand the support of all citizens, regardless of their ethnic and religious affiliation, in order to build a better future. "Macedonia will either be a state of everyone, or our fate is doomed. I will not beg anyone to vote for me. I will meet everyone, regardless of their ethnic affiliation and I will offer a clear advice: We either make changes together, or there will not be hope for anyone", declared Pendarovski, who has started to hold meetings with people in several areas of Skopje. /ibna/