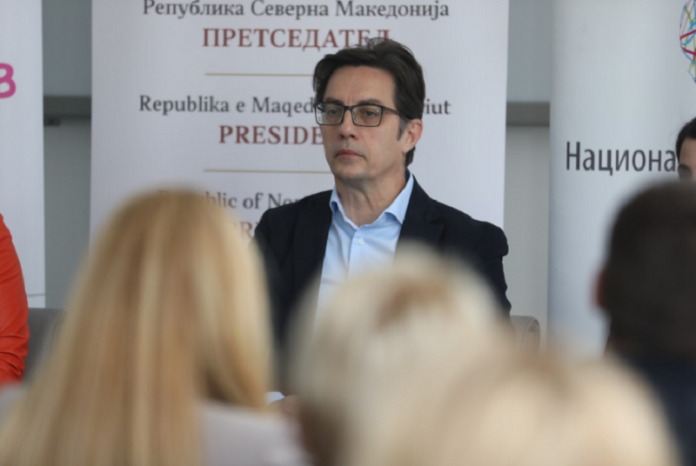 All top state officials, including myself, the prime minister and the foreign minister, have always said that both countries need to start EU negotiations, President Stevo Pendarovski said Tuesday after it was reported that the Netherlands today will define its position on the matter.
According to a Reuters report published this past weekend, Germany proposes North Macedonia and Albania be 'uncoupled' in an attempt a compromise to be reached by all EU members on Oct. 15. Although a skeptic over the enlargement process, the Netherlands has been supporting the opening of talks with North Macedonia, but not with Albania.
"In some of my public remarks, I've said that we must not push aside the other countries in the Western Balkans, namely BiH and Kosovo… I've been always saying this, both at home and abroad – if all Western Balkan countries aren't members of the EU one day, as a region we will have a problem," Pendarovski stressed.
According to him, the position is clear. "Negotiations should start for both countries and issues will begin to be solved fast as part of the negotiating process, because it's an entirely different thing when you negotiate and you have to try to fulfill the obligations required of you to do."
All signs coming from The Hague indicate that a positive decision on North Macedonia will be reached, the President said.
Asked about France's position and whether he had contacted President Macron, Pendarovski said that both FM Nikola Dimitrov and Deputy PM Bujar Osmani in the past couple of months had had meetings with top officials of the French administration, including aides of the French President.
"In this aspect, I believe we did everything what was asked from us, we delivered," he noted.
Any reservations on France's part, according to President Pendarovski, have to do with their demands for reforms within the EU first. "It has nothing to do with our file"./ibna