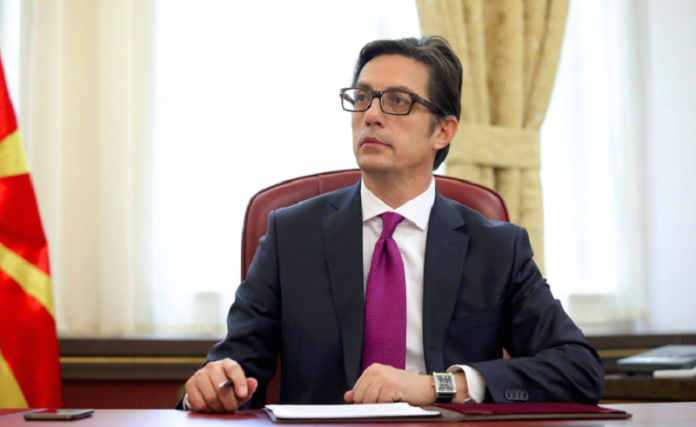 President Stevo Pendarovski estimates that the Racket case is "a huge criminal affair that shakes the foundations of important state institutions and calls into question citizens' confidence in us politicians and their own state."
At a press conference held at his residence, Pendarovski said today that the affair must be cleared quickly and thoroughly, assessing that "responsibility must lie both horizontally and vertically".  He also sent direct criticism to the judiciary.
"I said publicly that I was disappointed with what I heard and called for a swift and thorough investigation.  Instead, the authorities went on holiday as if it were a routine matter. "
He said he still believes in the Special Prosecution, and believes an institution still needed to fight high crime and corruption in the country as part of the Public Prosecutor's Office.
"One prosecutor cannot question the work of the entire Special Prosecution," Pendarovski said.
In that context, Pendarovski said that "as a human being" and "from what we know so far", he was disappointed in Katica Janeva.
/ibna