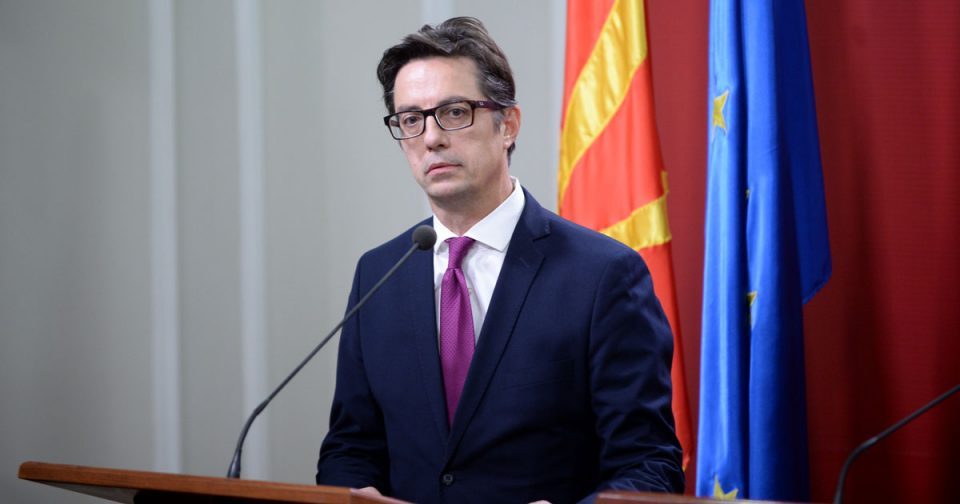 Skopje, November 6 – President of North Macedonia Stevo Pendarovski will be in France next week, where he will meet with French President Emanuel Macron. His cabinet stated that President Pendarovski during the meeting would be able to hear directly from France about the country's stance regarding the enlargement prospect, and about its negotiation methodology.
The meeting between Pendarovski and Macron was announced for November 12, when it is scheduled for Pendarovski to attend the Paris Peace Forum.
Pendarovski stressed that in the coming period the date will have to be sealed, after the ambiguous signals received at the end of the last European summit.
Paris insists on internal EU reforms firtst and implementation of the accession methodology for the new member states.
Vice-President of the French Senate Hélène Conway-Mouret, who is currently on a two-day visit in the country, said France's message should not be interpreted as a negative reaction towards North Macedonia.
"We understand that the message that was received was regarded as quite negative and we do not want it to cause a reaction against France and its position; instead, that message should be understood not as a negative activity towards North Macedonia. France believes that all countries in the region are part of the European continent, but it is imperative now that the EU's reform is internal", Conway-Mouret stated.
French Ambassador Christian Thimonie said that North Macedonia can expect good news from May next year, but that will also depend on the EU's internal audit process.
Deputy Prime Minister for European Integration of North Macedonia Bujar Osmani stressed that the country would accept the new methodology that France is drafting. "France is working intensively on preparing the new methodology and is expected to introduce it soon. That is, if this methodology is accepted by the rest of the EU countries. We welcome any methodology, as long as it provides for nothing less than full membership. Therefore, if the methodology is adopted in the coming months, I believe there is no reason why we should not start talks during one of the next summits, but with the game rules changed – Osmani added. North Macedonia, during the last EU summit, did not receive a date to commence the discussion, despite its optimistic expectations. /ibna