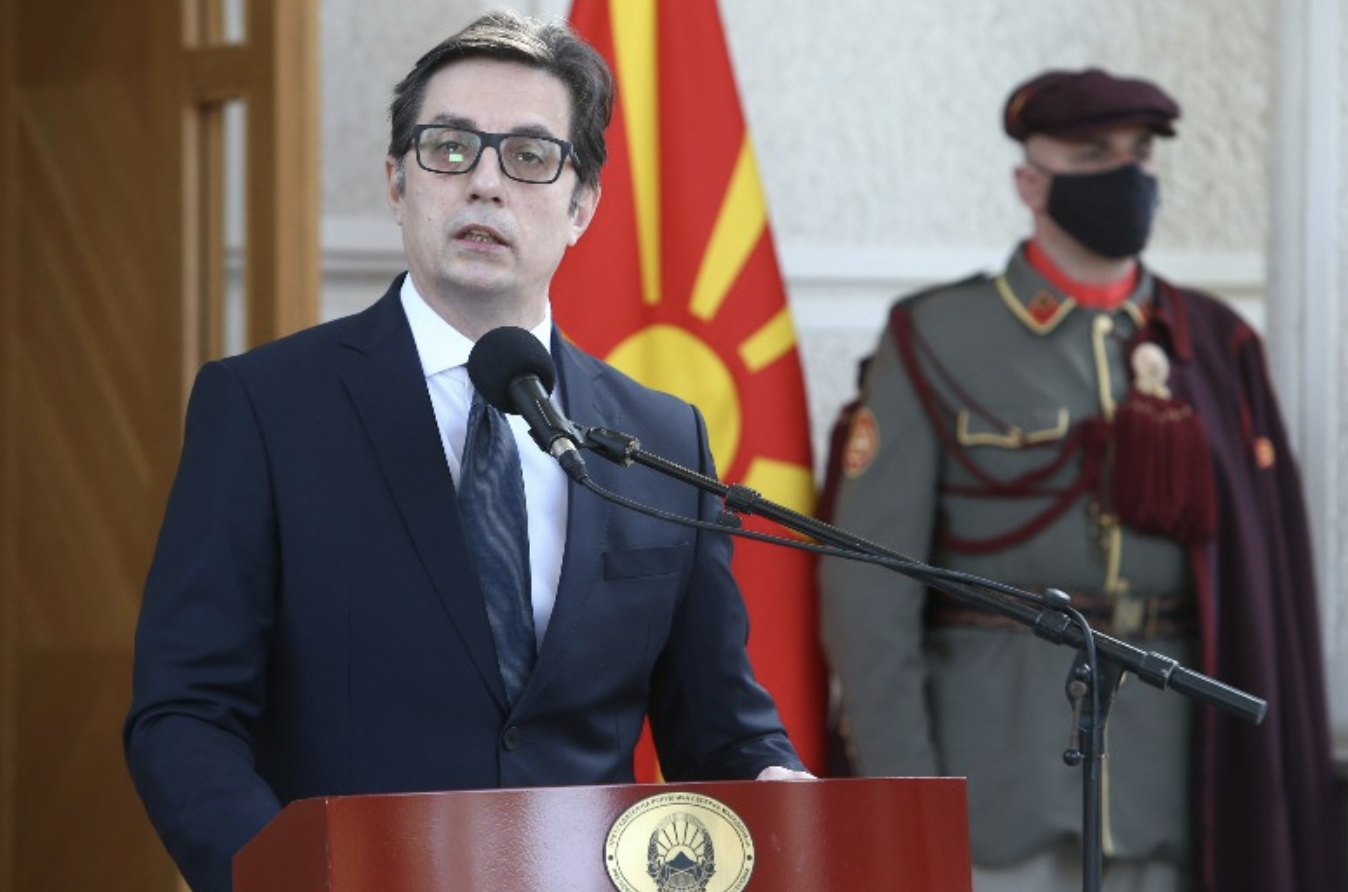 "The state must find a way to vaccinate its citizens and provide them with healthcare here," said North Macedonian President Stevo Pendarovski following a Security Council meeting on the pandemic situation and the country's immunization process.
"The images we saw last weekend of our citizens heading en mass to neighboring Serbia to get vaccinated simply should not be repeated," Pendarovski said.
"We thank Serbia, of course, but it was a shame for our country. The state just needs to find a way to vaccinate its citizens and provide them with healthcare here."
He added that it is true the country relied on the COVAX mechanism which is more than two months behind schedule, they believed in the EU Solidarity Fund which, although announced for January, will not be operational until April. It is true that none of the 5 richest EU members have fully vaccinated more than 5% of their population, it is also true that according to the WHO, as of 16 March, about 80% of all vaccines produced in the world are distributed only in ten countries in the world, however citizens are not interested in it at all, he adds.
As he explained, the members of the Council requested the use of all available resources, so that every citizen can receive the necessary health care.
"The state should not deprive any citizen of hospitalization," Pendarovski said, adding that he had received assurances from Minister Filipce that this has not happened so far nor would it happen in the future. Minister Filipce also informed about the immunization process that will kick off tomorrow.
"I asked the authorities to organize the immunization process in the best order and to continue vaccinations until the population is fully immunized. There should be no interruptions in this process," Pendarovski said.
He also called on private health institutions to put their profits aside so that more citizens can use their services.
"In times of great collective suffering, we should not use the misfortunes and tragedies of anyone's family for personal gain and dividends," he said.
Responding to reporters' questions, he said there would be no curfew and everyone could rest assured that none of the politicians would be given priority to receive their vaccine, as it was agreed that they would be vaccinated according the existing vaccination order.
President Pendarovski welcomed the political agreement reached between SDSM and VMRO-DPMNE leaders Zoran Zaev and Hristijan Mickoski, which allowed the census to be postponed and the National Assembly to be unblocked. /ibna