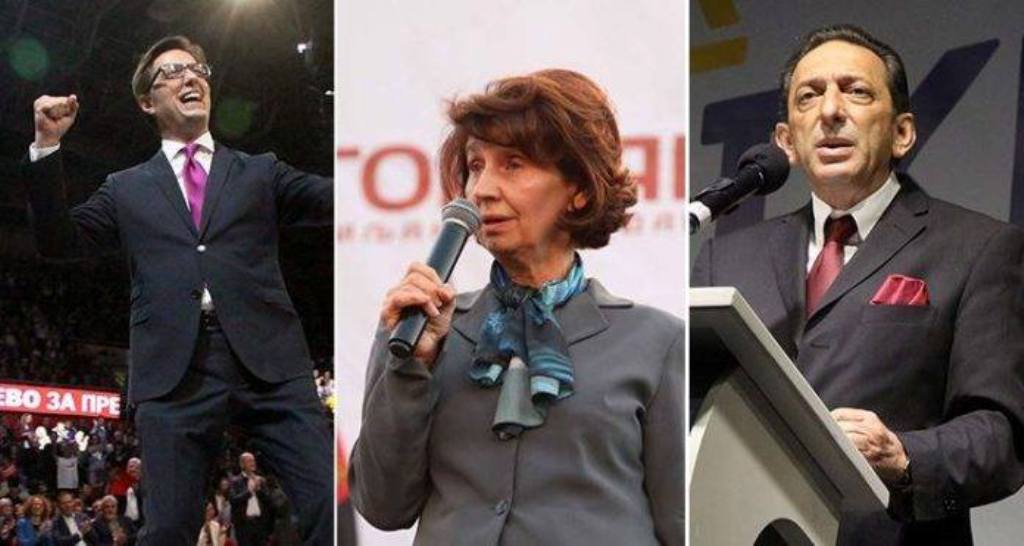 The results of Sunday's presidential elections in North Macedonia suggest that governing coalition candidate, Stevo Pendarovski and opposition backed candidate Gordana Siljanovska-Davkova will head to runoff. With 100% of votes countred, results suggest that Pendarovski has taken 323.846 votes or 42.84%. The opposition candidate Gordana Siljanovska Davkova has taken 319.240 votes or 42.24%, while the third candidate backed by the Alliance for Albanians and Besa, Blerim Reka has taken 79.915 votes or 10.57%.
Turnout in the elections was 41.81%.
Governing coalition candidate Pendarovski said that he was happy with Sunday's electoral process, underlining that he's confident that he will come out victorious in the second round.
The opposition candidate Siljanovska-Davkova said that the battle has just started and that she's expecting to receive broad support.
On the other hand, the Albanian presidential candidate, Blerim Reka said that this result means that there will soon be a general election. Reka said that he will be backing none of the candidates in the runoff.
PM Zoran Zaev said that the elections were free and fair. According to him, the governing coalition's candidate will win in the second round.
Leader of VMRo-DPMNE, Hristijan Mickoski also announced a victory of these elections. He accused the government of corruption, while calling on everyone to unite for the second round.
Meanwhile, OSCE/ODIHR is also expected to come out with an assessment of yesterday's vote. /ibna/