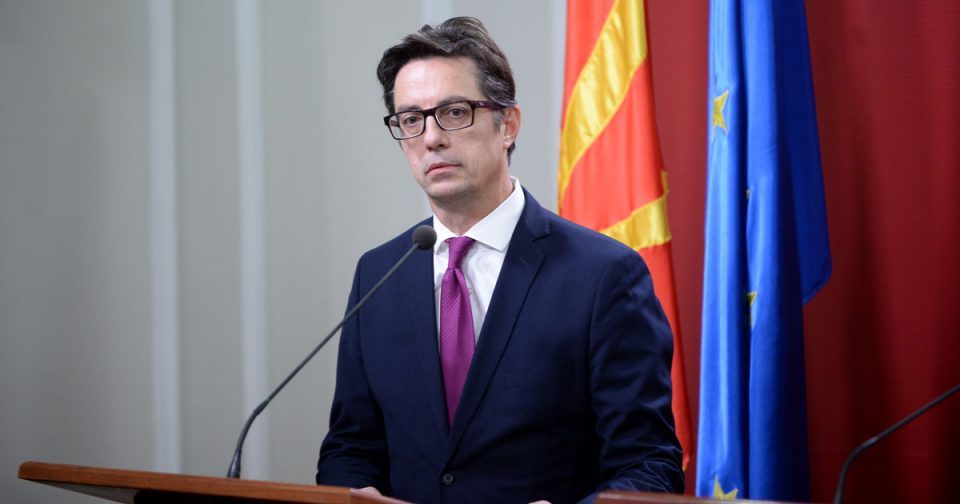 Speaking to TV24, North Macedonia President Stevo Pendarovski said that Skopje had proposed to Sofia that talks on the historic period up to 1944 be left to historians, "and that we focus on the present."
The President of North Macedonia believes discussions should currently center around the restoration of confidence and secondary issues such as infrastructure, energy connectivity, cooperation in education, media and more.
"My position is that, until elections are held in Bulgaria, we should remain committed only to this set of issues," Pendarovski said during an appearance on TV24's "Open" TV show, adding that "this does not mean that we expect a new government after the Bulgarian elections, but we will wait two or three months for the dust to settle and then join the discussion table sober and see what we can do in that context."
Regarding the offer of Greek Foreign Minister Nikos Dendias to mediate negotiations with Bulgaria, President Pendarovski said that such a mediation would raise more issues for Bulgarians than for North Macedonia, noting that Greek politicians, such as former Foreign Minister Nikos Kotzias, are quite critical of the Bulgarian positions towards North Macedonia. As he said, in order for one to be accepted as a mediator, both sides must be convinced of their independence.
"In a typical Balkan dispute like the one imposed by Sofia, I doubt that a third Balkan state could be considered an independent mediator," Pendarovski said, adding that "the best mediators in Balkan affairs are the strong and distant ones."
"Personally, in my capacity as president," Pendarovski continued, "I would not have a problem with a Greek mediation, for which no formal request has been received, unless Antonis Samaras is appointed mediator."
As for the country's EU perspective, the head of state believes that in the Brexit aftermath, Germany, France, and the Netherlands have been highlighted as "engines of Europe" alongside Poland from the newer members, and as such they should put this issue on the table. It would not be bad, Pendarovski said, for the issue between Skopje and Sofia to include some Europeans because "when you put two Balkans on the table, it is very difficult for them to find a solution on their own without external help."
President Pendarovski believes it is good for the Western Balkans that North Macedonia is on the US-German list of common interests.
"It's good to be under their wing. I have no illusions, fears or reservations that Germany and America can impose an undemocratic solution on us," Pendarovski said in an interview with TV24. /ibna