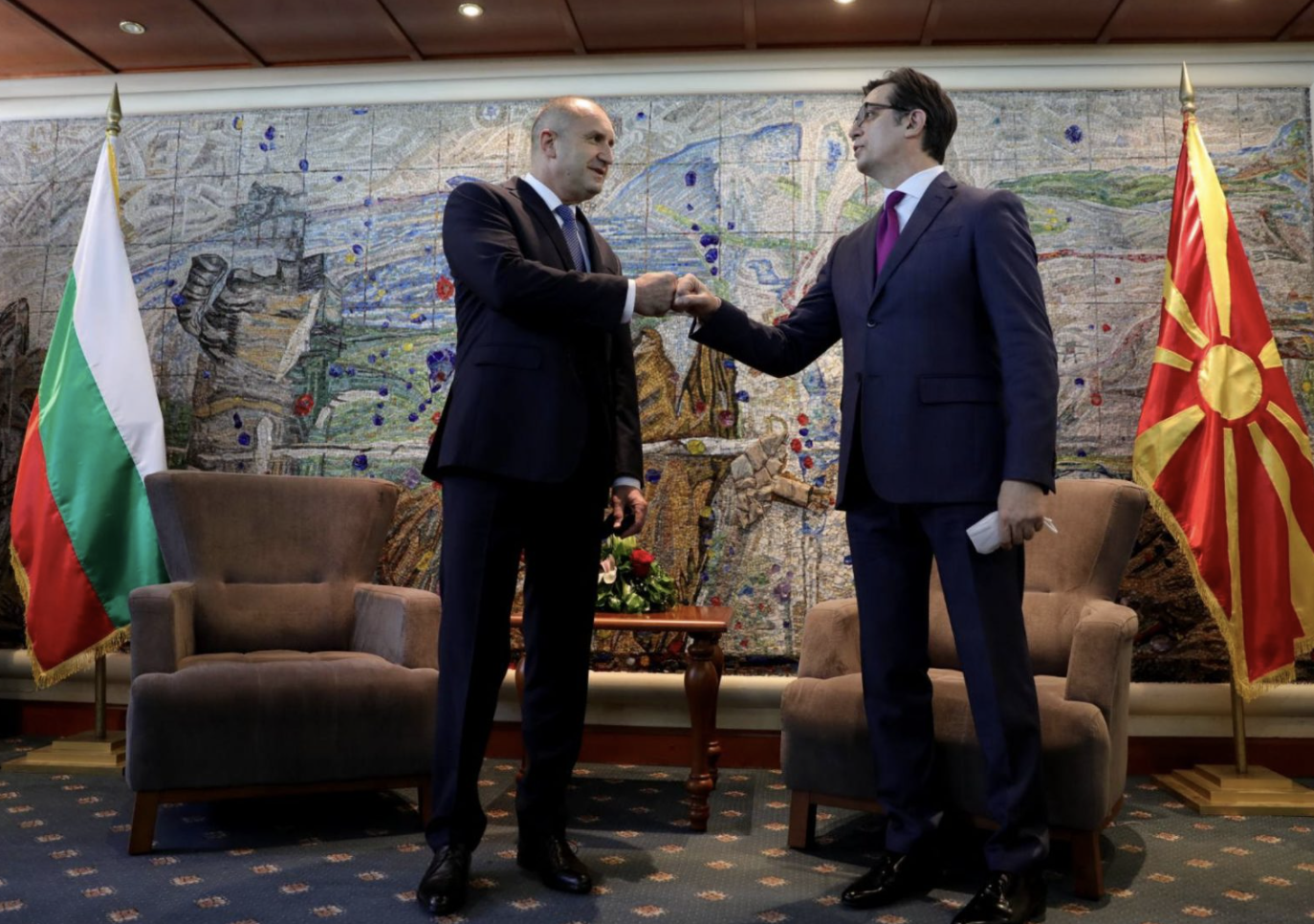 Italy will support North Macedonia and the entire Western Balkans, which waited far too long to accelerate the integration process, said President of the country Stevo Pendarovski after meeting with Italian President Sergio Mattarella.
Regarding the dispute with Bulgaria, Pendarovski said that for the proposal coming from the Portuguese Presidency, the positive thing is that neither side rejected it, but it was taken as a set of ideas that can be discussed and further developed.
As for the meeting with Radev, he said that they did not go into details, as the situation in Bulgaria is politically complicated and the president is the only one with political ability, but it would not be good for a single person to decide.
However, it is indisputable, according to Pendarovski, that Radev has a different rhetoric from the previous government officials, as he addresses himself with a civilized vocabulary, complies with the basic Bulgarian requirements and does not offend North Macedonia. "He is a man who is more serious and more stable, who does not want to get to political points in such a way," Pendarovski said.
"Right now I am realistic and moderately optimistic," Pendarovski added.
He informed that in the coming days proposals will be submitted on the basis of action plans, sectoral cooperation, which, as he said, were submitted in November and December in both Brussels and Sofia. He emphasized that there was no innovation in this area, including road and energy infrastructure, media cooperation, culture and education.
"It is very important for me if the vital national and state interests of North Macedonia are preserved," Pendarovski said.
"Sofia's position, which is currently being voiced only by President Radev, because there are no other functioning institutions, is that the door is not closed on the Portuguese proposal, stressing that this is all we know about the Sofia's position in the Portuguese proposal ", added the President of North Macedonia.
"We are now trying to start negotiations, and further they can put literally all the requirements of these statements and resolutions on the table. "However, we are talking to start the process," Pendarovski said.
Regarding the possible EU monitoring of compliance with the agreement, the President of North Macedonia stressed that there will be no new agreement with Bulgaria and that the country has no problem with monitoring.
Regarding the possibility of opening a separate chapter, which will refer to the observance of the agreement, Pendarovski said that there is no problem with special chapters, nor with plates and any other documents, but what is interesting is their content, what is written in them .
"I can conclude from my meeting with Radev and from previous contacts with him, that one thing is indisputable, President Radev speaks with completely different rhetoric from his predecessors in the Bulgarian government, the Minister of Defense, the Minister of Foreign Affairs and is trying to lower the ball and try to deal with it with a civilized vocabulary. He complies with the basic Bulgarian demands, he does not offend us, and this indicates that he is a man who is serious, stable and does not intend to seek only political issues by offending one of his neighbors," Pendarovski said./ibna