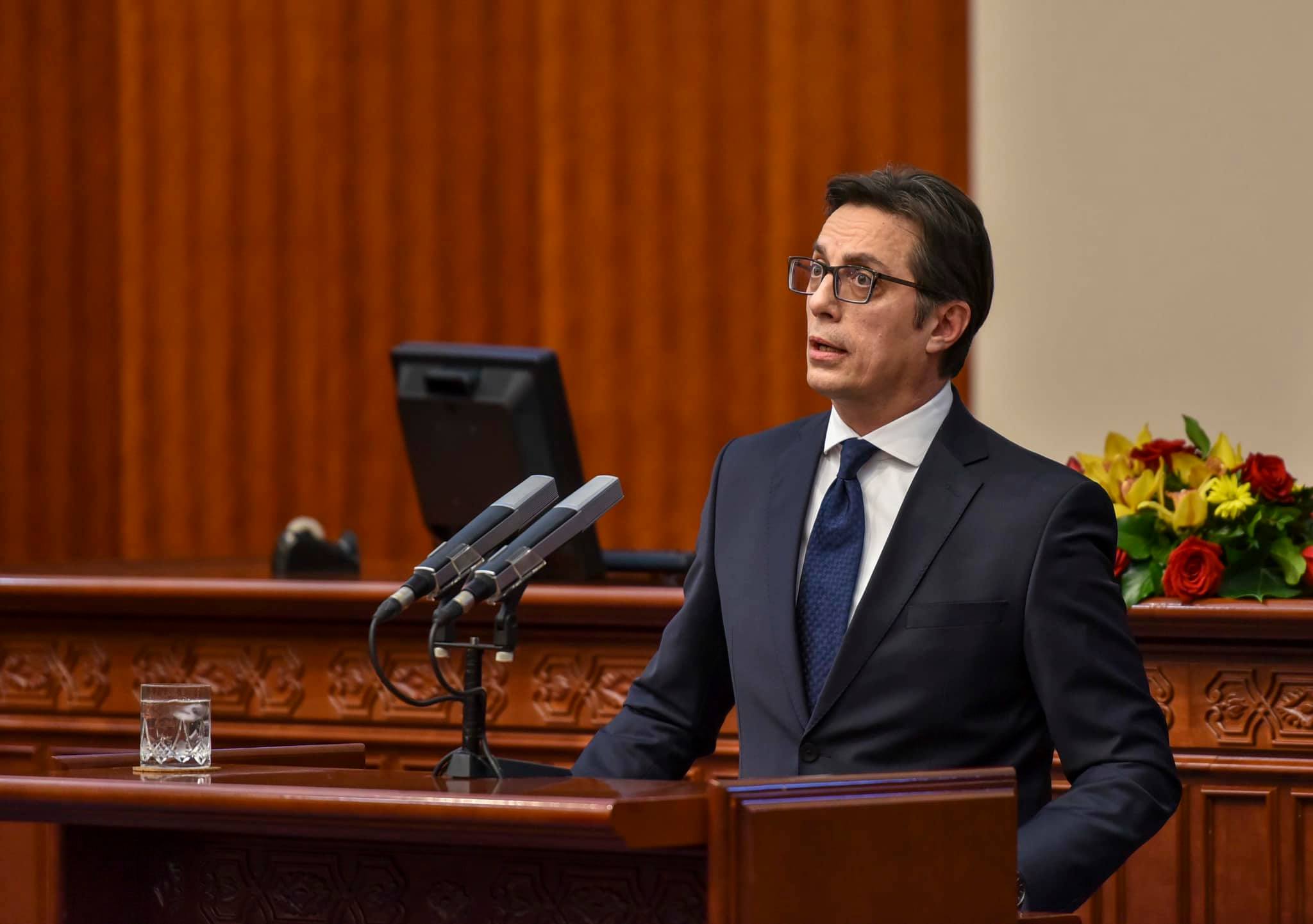 In his annual address to the National Assembly, President of Northern Macedonia Stevo Pendarovski strongly criticized developments in the judicial system, the fight against organized crime and corruption and the fact that citizens leave the country. Pendarovski told lawmakers that justice was not served and that the judicial system had failed to resist outside influences.
"We've been an independent state for nearly three decades and no politician or businessman who has made a fortune overnight has ended up behind bars, and more than one had to end up there. The citizens' perception is that the poor and the people who don't have any connection to power centers are being punished even for menial offenses", Pendarovski said.
The President praised the agreements with Greece and Bulgaria, as well as the NATO membership, which is expected to be completed.
According to the same model of state unity, we will have to work together towards EU integration, Pendarovski said. Concerning the "Balkan mini-Schengen", Pendarovski demanded that all Western Balkan countries be included in the process.
The Macedonian opposition assessed that President Pendarovski spoke about the diagnoses, but not about concrete solutions.
"Unfortunately we have heard many empty words, but we have not heard what exactly has been done in these 7 months. There are no concrete actions," said VMRO-DPMNE MP Ilija Dimovski.
Albanian parties consider the president to have been objective and that his stance on the Venice Commission's opinion on Albanian language law was correct and straightforward. This was Pendarovski's first speech in his tenure as president of the country./ibna