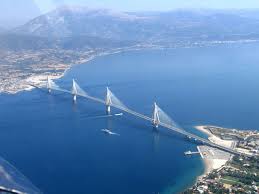 By Natasa Radic – Zagreb
The question of the Peljesac bridge heats up again as the political autumn is approaching. Minister of Transport and Communications of Bosnia and Herzegovina Damir Hadzic said for Sarajevo based Dnevni Avaz newspaper that the Peljesac bridge will not be built, because it is unprofitable and that the ringroad is a better solution. The Croatian media immediately reported the statement from the Croatian Ministry of Transport's spokeswoman Renata Ivanovic, who pointed out that "Croatia will not build the road in BiH". And the Croatian public is again increasingly speculating that the bridge will not be built at the end. However, the Ministry claims differently.
-Nothing happened. We are waiting for September 22nd, when the results of a prefeasibility study will be released and then we will know which options are available – Ivanovic told tportal. The Ministry plans that on the basis of these results applies for money from European funds to realize the project. Croatian Transport Minister Sinisa Hajdas Doncic also reacted.
-The question of linking the Croatian south, so Croatian, European union territory, is primarily the Croatian questions as a member of the European Union, not the question of Bosnia and Herzegovina. So we decide on that issued, together in partnership with our colleagues, members of the European Union on how to best connect Croatian territory – said the Minister to the central news of the Croatian television, commenting on the statement of the BiH Minister Damir Hadzic.
-The Ministry of Maritime Affairs, Transport and Infrastructure will receive the study in late September from the consultants, and they were chosen to do that job together by Croatia and the European Commission's decision. This prefeasibility study will answer the qeustion on how to connect the Croatian south. When I say the best way, I'm talking about the way in which Croatia can get at least 50 percent of free funds for this plan to be efficient- said Hajdas Doncic.