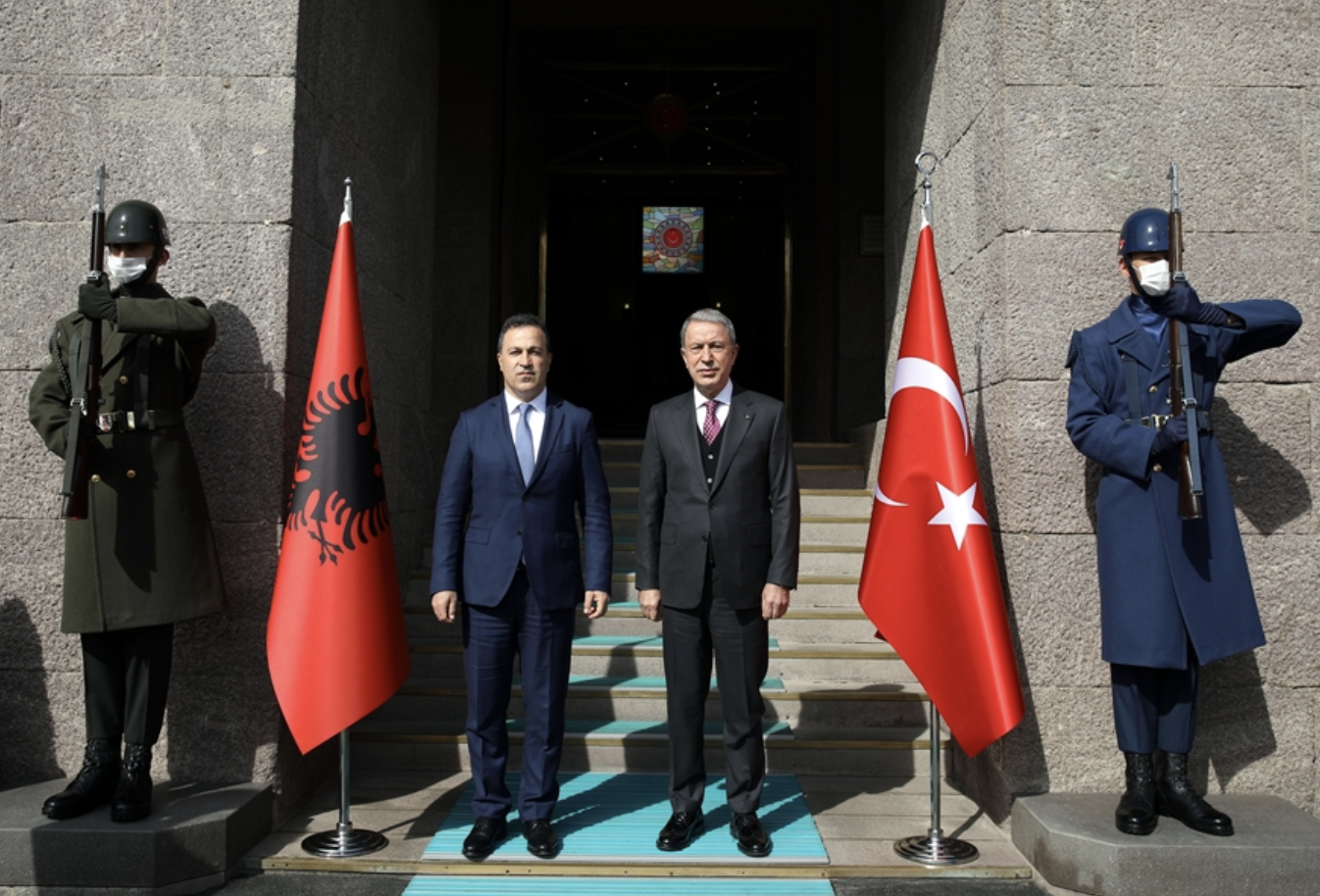 Albanian Defense Minister Niko Peleshi is paying an official visit to Turkey, where he was received by his counterpart Hulusi Akar.
Talks between Peleshi and Akar focused on cooperation in the field of defense between Albania and Turkey and the further bolstering of relations between the two countries.
Niko Peleshi thanked his counterpart for Turkey's support to Albania not only in modernizing the Armed Forces and Emergency Politics, but also in training the Albanian army youth.
The two Ministers also touched on the issue of implementing the two military finance agreements, a grant from the Turkish side that will be used to increase the combat capability and logistics of the Albanian Armed Forces.
Peleshi underlined that the Republic of Kosovo is very important to Albania, reaffirming the Albanian government's adamant position that the only solution to a lasting peace in the region is the recognition of Kosovo's independence from Belgrade.
During the meeting, Minister Peleshi told his counterpart Hulusi Akar that Albania remains open to joint investments in the defense industry, welcoming in this context any serious offer from Turkish companies in this field.
The official visit of Defense Minister Niko Peleshi to Ankara came after the visit of Prime Minister Edi Rama earlier this year, where he was received with honors by Turkish President Recep Tayyip Erdogan. /ibna