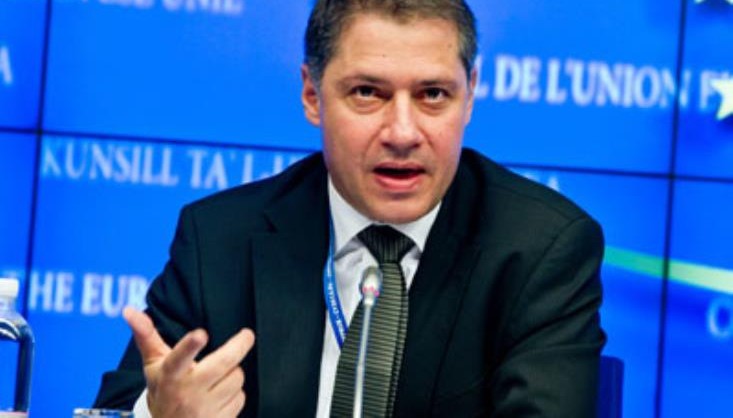 The Permanent Representative of Cyprus to the United Nations, Ambassador Kornelius Korneliou, speaking on 28 March in an open discussion of the United Nations Security Council, chaired by the prime minister of the Netherlands, Mark Rutte, on the "Collective Action to Improve Peacekeeping of the United Nations", expressed the full support of the Republic of Cyprus to the efforts of the UN Secretary General to enhance the efficiency and effectiveness of the peacekeeping operations of the International Organization.
In his speech, Korneliou stressed that a discussion on peacekeeping operations in the Security Council is a reminder of Cyprus's obligation to express appreciation but also to congratulate the United Nations, the Security Council and all countries contributing troops and personnel to United Nations Peacekeeping Force in Cyprus (UNFICYP).
He stressed that peacekeeping operations must have sound, realistic and powerful mandates, adding that the development of a peacekeeping operation by the Security Council when it finds a threat to international peace and security should be supported, so that the peacekeeping operation can stand up to the challenge until the situation is normalized, because that is also the essence of peacekeeping operations.
"Peacekeeping operations should be continually modernised and renewed to adapt to modern needs and challenges. Recognising the wider need for the evaluations of peacekeeping operations, we need to take into account the different contexts and peculiarities of each operation. It is particularly important that strategic evaluations be rigorous, evidence-based and conducted in close cooperation with the host country, as was the case with UNFICYP", Korneliou stressed.
Concluding, the Ambassador reminded that peacekeeping operations can contribute to the creation of conditions conducive to political processes, with a view to leading to sustainable solutions that address the underlying causes of conflict, restoring law and order, based on the international law./IBNA