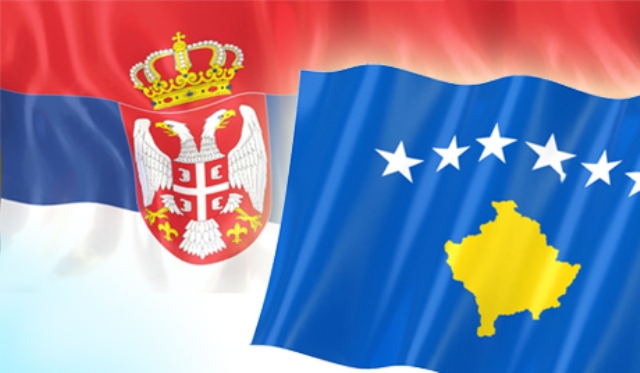 IBNA Special Report
Pristina, January 6, 2015/Independent Balkan News Agency
By Elton Tota
Talks are expected to be intensified in 2015 for the normalization of relations between Kosovo and Serbia. Normalization of relations is crucial for the international reputation of Pristina and Belgrade and it also accelerates the integration of the two neighboring countries in Euro Atlantic structures.
In this process, both countries are under international pressure, especially under Germany's pressure, in order for a Peace Treaty for good neighboring relations to be signed between the two countries.
According to experts of political developments, the signing of the Peace Treaty is necessary for the normalization of relations between the two countries.
European law professor, Muhamer Pajaziti told IBNA that the reconciliation between the two countries can happen if the example of France and Germany is taken.
But, according to him, this process can be realized if it's led by visionary and intellectual people who know the importance of cooperation and promotion of peaceful ideas, from which citizens of both countries can benefit.
"I believe that the two countries must initially encourage incentives for economic cooperation which would enable the lifting of barriers between the two countries and full liberalization of commerce. This would lead to a deeper economic integration, which would then have an impact in other domains, such as politics, culture, education, etc. This also happened between France and Germany following the Second World War", said Pajaziti.
He believes that the realization of this project requires time and a stronger engagement of the international community, because Kosovo and Serb leaders are still driven by nationalist ideas which are damaging this normalization.
"I believe that the Treaty will be signed once a new political class arrives in both Kosovo and Serbia. Perhaps, young politicians will not be infected by the past so much, a past which has been associated with wars and conflicts between the two countries", says he.
Meanwhile, Llokman Murtezani, lecturer of European law says that the Peace Treaty, which in EU terms would imply the signing of a binding legal agreement, would finalize the chapter regarding relations between Belgrade and Pristina.
"Kosovo and Serbia must end their conflicting relations with a peace treaty. This treaty would define interstate relations, it would include war damages and building up relations for the future. Treaties are relations between two sovereign countries and this means that treaties are made by states and not the others", says Murtezani.
According to him, this agreement should oblige Serbia not to block Kosovo's path for its accession in the UN, as both countries would waste time.
"Recognition must take place at the same time and both countries must establish diplomatic relations. None of the Balkan countries has time to waste", added he.
Political talks between Kosovo and Serbia was suspended for a long time due to the political crisis in Pristina, but stances have been relaxed now due to mounting international pressure.
Nonetheless, EU officials say that this dialogue is not expected to lead to Serbia's recognition of Kosovo, but it's expected to establish communication between the two neighboring countries that aspire European integration. /ibna/