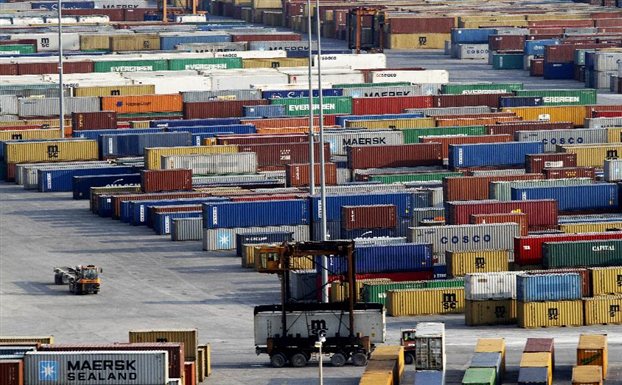 Athens, February 10, 2015/ Independent Balkan News Agency
By Spiros Sideris
Exports last December surpassed the most optimistic projections, thus significantly reducing the decline rates recorded in the first 9 months of 2014, notes the Panhellenic Exporters Association.
As a result, the total value of Greek exports for last year once again surpassed the EUR 27 billion (EUR 27.17 billion compared to EUR 27.56 billion in 2013), with a slight decrease of 1.4%. If indeed one excludes from the calculation the petroleum products, the figures show a marginal increase of 0.1%.
According to analysis of the Panhellenic Exporters Association and the Centre for Export Research (KEEM), provisional data of ELSTAT for December 2014 show an increase of the total value of exports by 4.3% to EUR 2.19 billion. (From EUR 2.1 billion in December 2013). Excepting petroleum products, growth is explosive surpassing 212 million on a monthly basis, ie higher by 16% compared to the same month of 2013.
The result of the rise in December is further limited by the Greek export decline rates at year level to stand at -1.4%. However, excluding petroleum products, there is amarginal increase for the first time since 2012 (EUR 12 million or 0.1%).
The Panhellenic Exporters' Association predicted that at the end of the year, the total value of exports would be reduced by 2-2.5% compared to 2013.
As stated by the president of the WCC, Christina Sakellaridis "the miracle of Greek exports proves that there is continuity and especially prospect". According to her, "it is extremely important that in the policy statements the government stated as a priority the reform of the country's fiscal framework and the provision of advantages to relieve households and businesses. Greece should immediately obtain a fair, stable, simplified and mainly of pro-development framework, in order to liberate the productive forces in the economy and facilitate greek and foreign investment".