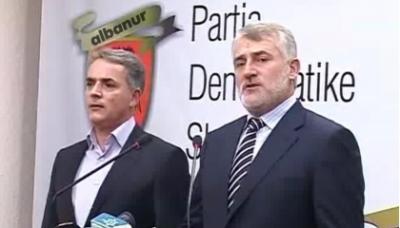 Tetovo, October 3, 2013
A new incentive has been launched in the past few days for cooperation between parties in the Albanian opposition camp in FYR Macedonia.
This incentive has been launched by the largest opposition party Albanian Democratic Party (PDSH) in order to cooperate with opposition party RDK.
Sources near this party said that upon the authorization of chairman of PDSH, Menduh Thaci, a commission has been established. Led by Ziadin Sela, the commission coordinate cooperation between PDSH and RDK.
"The other party will have until Friday to respond to this invitation and on Saturday, PDSH will unveil details about this incentive. This incentive has been launched to maximize the strength of the opposition", said sources near PDSH.
RDK is officially expected to declare its positioning about this incentive launched by leader of PDSH, Menduh Thaci. PDSH is the first opposition force with 11 seats in the parliament of FYROM, while RDK has two seats. /ibna/