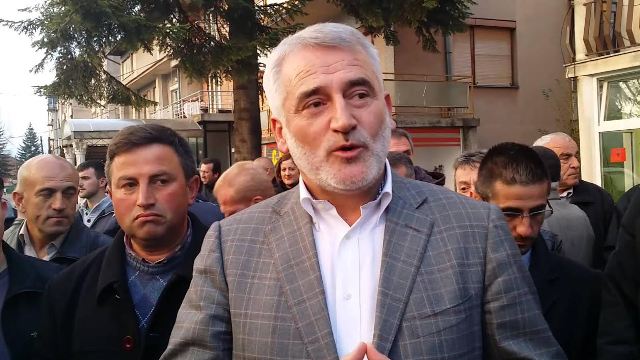 Skopje, March 16, 2015/Independent Balkan News Agency
By Naser Pajaziti
Albanian opposition party PDSH (Albanian Democratic Party) declared that it's negotiating to be part of the current government.
Leader of this party, Menduh Thaci declared today that he's talking to PM Nikola Gruevski to become part of the current government.
"We're holding talks with PM Nikola Gruevski in order to become part of this government and these talks have not yet been finalized. Therefore, it would not be serious to reveal things which have not been entirely defined", Thaci declared.
According to Thaci, his party's priority relates to the political platform more than government offices.
"We have two big priorities: the integrating process and our political platform", Thaci declared.
Commenting the registered conversation between him and the head of secret services, Saso Mijalkov, Thaci said that this was a conversation that regards an agreement between his party and VMRO-DPMNE in order to vote in the Central Election Commission in favor of investigating irregularities in the recent elections in several constituencies. But, Thaci said that these conversations published by the Macedonian opposition are short and edited. According to him, a campaign is being held in the country to remove PDSH from the political arena. Thaci said that PDSH is the only sound Albanian opposition force. /ibna/