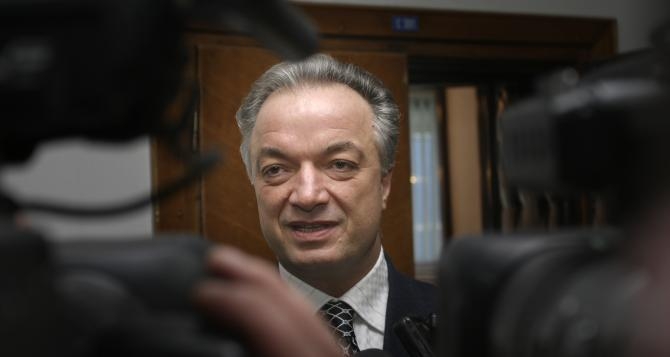 Pristina, November 11, 2014/Independent Balkan News Agency
By Elton Tota
Member of the steering committee of the Democratic Party of Kosovo (PDK), Xhavit Haliti says that this party has not changed its positioning and calls on political leaders to come to an agreement about the formation of the new government.
According to him, the calling of the constitutive session is in the hand of the most senior MP of parliament, Flora Brovina.
"PDK demands for the political spectrum or all parliamentary groups to sit and come to an agreement about the future of the institutions of Kosovo. An agreement which would unblock the situation. This is our positioning. PDK has not changed its positioning", declared Haliti.
He said that it's necessary to also include the international factor in order to help with the formation of the new institutions.
"We say that we have done a lot for Kosovo, but I would like to publicly say that the international community too has done more than us in order to save us from the Serb violence and occupation. Therefore, the West must be involved in this case, in order to cooperate for the joint future", added the PDK lawmaker.
Meanwhile, unity inside the opposition block is not like it used to be. The readiness of opposition parties to vote the PDK candidate as speaker of parliament, seems to have affected the balance of this coalition.
LDK insists on a new agreement, where the Prime Minister nominee would have to come from this party, while AAK says that this must be redefined after the meeting between the four leaders.
Therefore, the possibility that this party may separate itself from the coalition is not ruled out and a new agreement is not a sure thing.
For Bajram Gecaj, from LDK, the withdrawal of the bloc from the post of the speaker of parliament shows that the agreement is no longer valid and that with a new agreement, LDK will demand the post of the prime minister.
As far as the next parliamentary session is concerned, Gecaj said that now, the ball is on PDK's court, although they have constantly blocked the gathering of the session. But, now that the post of the speaker belongs to them, the government will belong to the post electoral coalition. /ibna/