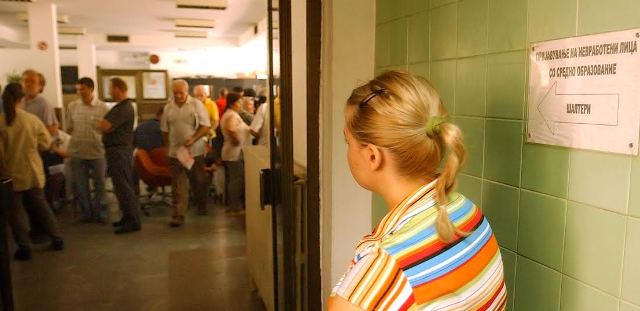 IBNA Special Report
Skopje, October 14, 2014/ Independent Balkan News Agency
By Naser Pajaziti
Today marked the last deadline for people who are on social welfare and who should have submitted their demands for the payment of utility bills and bank loans by the state. The payment of their debts will be made through a government project implemented by the Ministry of Labor and Social Policies.
The Minister of Labor and Social Policies, Dime Spasov, declared that this project will help people with serious social problems.
"In this project, we aimed at including all those people who are facing real social problems. There's been a two month deadline to apply and to benefit from this project. This project was also promised during the latest parliamentary election campaign and we're delivering our promise", said minister Spasov.
According to him, until 6 pm last night, around 42 thousand people on social welfare, had submitted their application.
According to this government project, every citizen who has applied, will benefit the payment of his utility bills and bank loans. Accumulated debt will be estimated starting from December 2013.
Citizens say that this project is welcome, but according to them, debts continue to increase and that the social allowance that they benefit is not enough to pay taxes and other household bills.
"My social allowance is 35 Euros and every month, my bills go up. I'm paying this debt, but a new debt is being accumulated, because bills cannot be paid on social allowance. As a family, we consume less power supply, but the bill, nevertheless, amounts to 30 Euros a month. Let us not talk about other bills", says Avni Jahiu from Skopje, who lives with his family of three members on social allowance.
There are also other cases of people who talk about their accumulated debts and the failure to pay them.
"I have an outstanding power supply bill and a bank loan since 2006. I was laid off and since then, all my plans were ruined. Now I have applied and I hope that my application will be accepted", says Borko S, a former worker in a bankrupted company in Skopje.
Expert of sociology, Ilija Acevski says that the high number of applications is proof of a bitter reality in the country. "The majority of our population lives in extreme poverty and struggles to survive. Citizens today have problems and they cannot pay their power supply bill, water bill, local taxes and other services. This is a dark picture of our society", says Acevski.
But, according to him, this project cannot solve the problem, because citizens of these social categories continue to accumulate new debts and it's clear that the party in power, VMRO-DPMNE uses this for populist motives.
According to the State Authority of Statistics in Skopje, unemployment rate in the country is estimated to be 28,2% with a population of around 2 million people. But, opposition parties and NGOs claim that this figure is higher and according to them, the government is trying to present another reality as far as unemployment is concerned.
The situation is even more worrying, because as a result of the debts, people on social allowances have their bank accounts frozen and after this, they cannot even benefit their minimum social allowance. Until August 2014, there were 127.718 frozen individual bank accounts, 20% more than in 2013. /ibna/