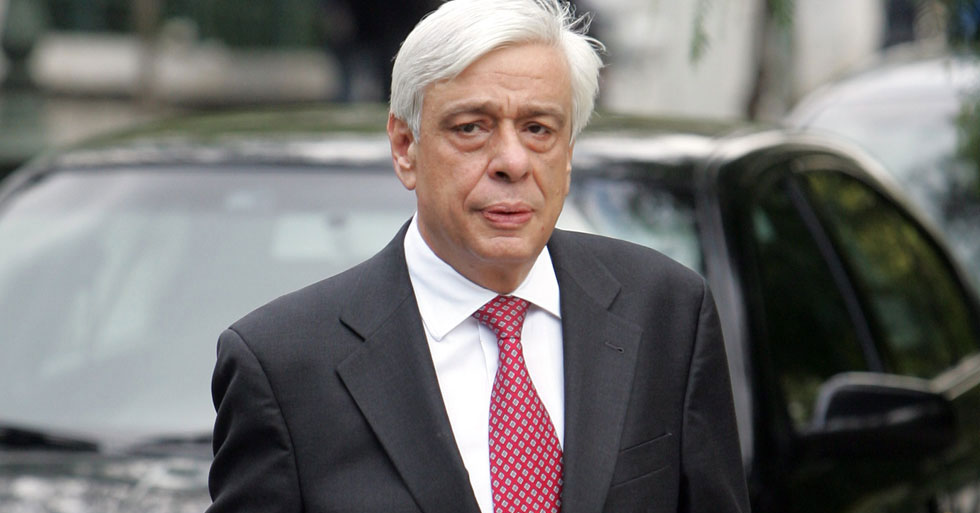 Athens, May 15, 2015/ Independent Balkan News Agency
By Spiros Sideris
At a solemn ceremony in the Presidency of the Greek Republic was completed Thursday afternoon the ceremony of the Olympic Flame for the Games of Special Olympics 2015 in Los Angeles.
Greek President Prokopis Pavlopoulos, welcoming the members of the International Committee of the Special Olympics and the Organizing Committee of the XIV World Games Special Olympics Los Angeles 2015 at the Presidential Palace, stressed that the Olympic Flame travels from the already historic site of Pnyx for Los Angeles, with the intend to mark the largest humanitarian event in the world in 2015 and beyond.
"I refer to the largest humanitarian event because I believe that the Games of Los Angeles can and must show that in today's era, in this era that has marked the entire planet in a deep economic and social crisis, what's important is the person as the basis of any society and as the basis of humanity itself", noted the President.
Continuing, Pavlopoulos stressed that "this event can indicate that of course numbers are important, which relate to economic development, but what's important is for us in today's world to give every person the opportunity to highlight his personality and especially to highlight his value, because a society of people without real value cannot serve man".
As the President noted, the Special Olympics can clearly demonstrate that we can not only take people from the fringes of society where they could have ended up, but also to really enable them to offer their energy, and especially the symbolism to the course of humanity.
"I am happy because the Touch is in Athens, because I believe that the Special Olympics are real Olympic Games, and highlight the true Olympic virtues, since the Olympic Spirit is nothing but a part of the Greek and the World Spirit. I recall that the Greek spirit, which was the basis of culture of all western democracies, is a spirit which is based on the principles of humanity, democracy and peace", Pavlopoulos said.
Addressing to the athletes of Special Olympics, the Greek President stressed that "they can and should make 2015 their own year, a year that will mark the beginning of their own way, within our difficult world, but with renewed energy, for other things, taken from these holy lands of Greece and from the Greek Spirit".
Particularly moving was the moment when one of the athletes of Special Olympics Hellas, Giannis Stratigopoulos, offered the President of the Republic a gold laurel wreath as a souvenir of their visit.
The ceremony at the Presidential Palace also attended the Deputy Minister of Culture, Education and Religious Affairs Stavros Kontonis and the US Ambassador to Athens, David Pierce.