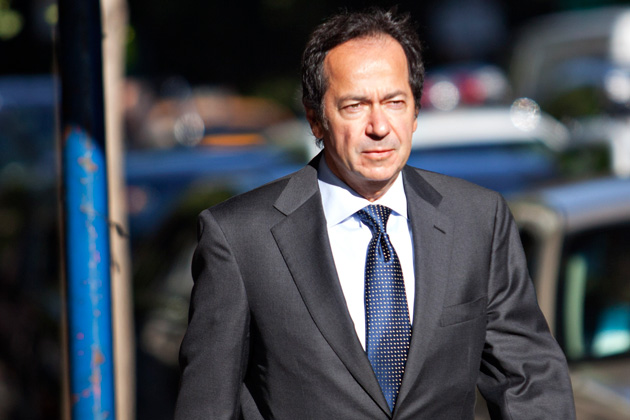 Athens, December 28, 2015/Independent Balkan News Agency
By Spiros Sideris
"It's up to the government and the Parliament to agree and create the appropriate environment to unleash the entrepreneurial spirit of the Greeks, that will generate investment, growth, employment and rising living standards", says the major investor John Paulson in Step of Sunday.
After his participation in the recapitalisation of the banks, Paulson has invested USD 1 bn in Greece, while five years ago he was selling out the Greek bonds, betting on the bankruptcy of the country.
He says he is satisfied with the progress made by the government and describes Alexis Tsipras as a "skillful political leader".
He appears ready to invest other funds, if pro-market reforms continue, and notes that the reforms and the restructuring of debt go hand in hand.
It also stresses that with the continued application of "the right policies" Greece could have the fastest growing economy in Europe in 2016 and 2017 and the biggest stock market gains in 2016 across Europe.
"Now that the storm has passed, we start to see small openings in the clouds. But for the sun to shine the government must complete the course of reforms and especially to pass in Parliament the Social Security and tax reform, to implement the planned privatisations, to implement all the actions it has agreed and to completed the first evaluation satisfactory", he notes.