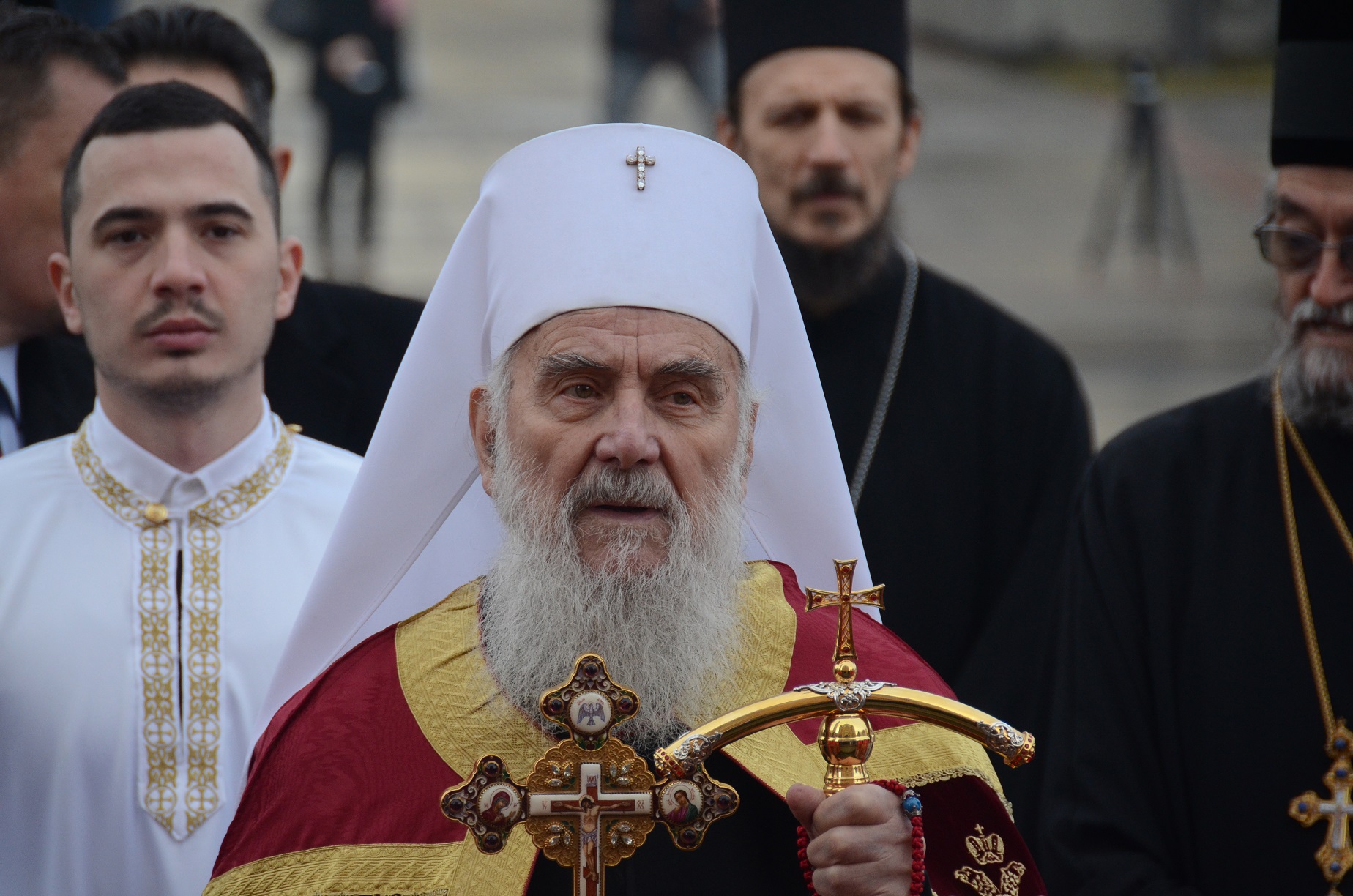 Izjava patrijarha Srpske pravoslavne crkve Irineja da ne vidi "koristi za narod od podsticanja na proteste" izazvala je nezadovoljstvo, unutar same crkve i među građanima – koji su je komentarisali na društvenim mrežama.
"Sa velikom brigom sam pratio nedavne demonstracije na ulicama Banjaluke. Oni koji ne žele dobro Republici Srpskoj i srpskom narodu, tada su bili zadovoljni. Ne vidim da će biti koristi za narod ni od podsticanja na takve proteste u Beogradu i širom Srbije. Možda neko ne vidi ili ne želi da vidi, ali svi ti procesi jesu povezani", rekao je patrijarh u intervjuu za Politiku u nedelju.
Ljubomir Ranković, sveštenik i urednik Glasa crkve iz Šapca, kazao je da izjava patrijarha "neće doneti koristi ni njemu, ni crkvi, niti srpskim vlastima".
"Srpska crkva, kao narodna crkva uvek je kroz celu prošlost bila uz svoj narod. Narod je danas na ulici u protestima i zaslužuje da bude bar saslušan. Korisnije bi bilo za sve da je patrijarh podržao predsednika Vučića da razgovara sa učesnicima protesta, jer među njima, kako je sam predsednik rekao, 'ima pristojnog sveta'. Između vlasti i naroda, uvek treba stati na stranu naroda. Vlast je prolazna i smenjiva, a narod je večan", izjavio je Ranković.
On kaže da patrijarhova izjava nije stav Srpske pravoslavne crkve.
"To definitivno ne može biti stav Crkve, jer patrijarh kada govori o političkim pitanjima i komentariše društvene događaje crkva pravoslavna ne zna za instituciju ex cathedra i njegove izjave u tom pogledu nikaga ne obavezuju. Institucija koja može da definiše i izgradi stav crkve, to je Sveti arhijerejski sabor SPC", rekao je Ranković.
Ranković takođe podseća na postupak prethodnog patrijatha – Pavla, na isti dan 1997. godine, tokom studentskih protesta.
"On je svojom litijom razrešio taj gordijev čvor između vlasti i onih šetnji u kojima smo učestvovali. Kada je litijom od Saborne crkve prošao preko Terazija i uklonio kordone koji su tamo bili policijski i došao na Vračar. Dakle, to je mogao patrijarh Pavle koji je imao visoki autoritet. On je tada nastupio na neki način konstruktivno, stavši na stranu svoga naroda", kazao je Ranković za N1.
Vrata Hrama Svetog Save, za učesnike šetnje za Olivera Ivanovića, koja je organizovana na godišnjicu njegovog ubistva, 16. januara ove godine, bila su zatvorena. Organizatori štenje naveli su da im je objašnjeno da se u Hramu nalazi oprema za doček predsednika Srbije i Rusije.
Političar Zoran Vuletić, bivši član Predsedništva Pokreta slobodnih građana, kazao je za Danas da ga ne čudi takav stav patrijarha Irineja.
"Decenijama unazad interesi crkvenih velikodostojnika i građana su dijametralno suprotni. Po svaku cenu hoće da zaustave stvaranje modernog društva kome bi prioritet trebalo da bude ulazak u EU. Zbog takvih stavova patrijarha koji isključivo brine o vlasti i lažnim mitovima, najveći broj studenata traži životnu šansu na zapadu", rekao je Vuletić./IBNA