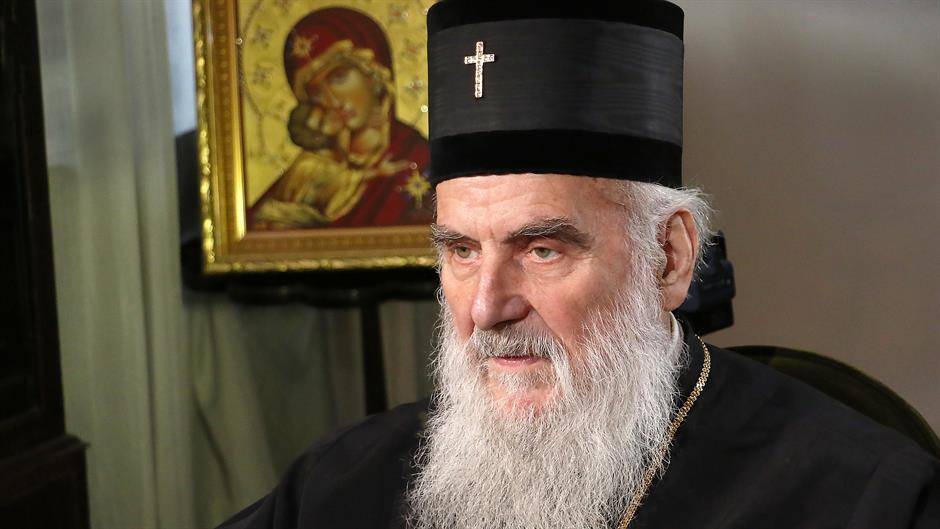 With his fresh criticism of the protests which take place throughout Serbia, Serbian Orthodox Church's (SPC) Patriarch Irinej has provoked new reactions from the opposition groups.
Namely, Irinej said that alleged enemies of Serbia take advantage of the protests. Earlier this year he also criticized demonstrations in Serbia and Republic of Srpska, while at the same time hailing President Aleksandar Vucic for whom he has said he was "fighting like a lion" to preserve Kosovo as part of Serbia.
"What we now see in the streets of Serbia gives strength to our enemies. In that way they cannot come to power, but they can harm their own people and country", Irinej said on Sunday.
The opposition Alliance for Serbia (SZS) has sent an open letter to the patriarch telling him that SPC does not belong to Vucic's Serbian Progressive Party (SNS). "The Church is consisted of believers who have different political orientations, including those who are in the opposition".
SZS recalled on Irinej's predecessor, patriarch Pavle, "who was always appealing on dialogue, reconciling different parts of society without meddling into politics".
"We have been expecting that you would follow the same path and call the representatives of the government to open dialogue with the opposition and organizers of the protests", they stated in the letter. "This is the only way to peacefully resolve difficult crises".
The publicly expressed negative assessment of the protests represents both direct meddling into politics and open siding with the government, SZS underlined. "Many citizens, especially churchgoers who take part in the protests are offended by your reaction… The words of the patriarch are interpreted as support of the dictatorial and criminal regime", SZS underlined in the letter.
At the same time, SZS leaders expressed their readiness to talk with the SPC head.
Milan Stamatovic, leader of the party Healthy Serbia said, using Irinej's secular name, that "Miroslav Gavrilovic has the right… to become the member of Vucic's party", as private citizen, without leading SPC. "He labels the arrogant SNS leader 'lion' and in the most low minded way offends the four fifths of the citizens which are opposed to Vucic's hand over of Kosovo", Stamatovic said./IBNA