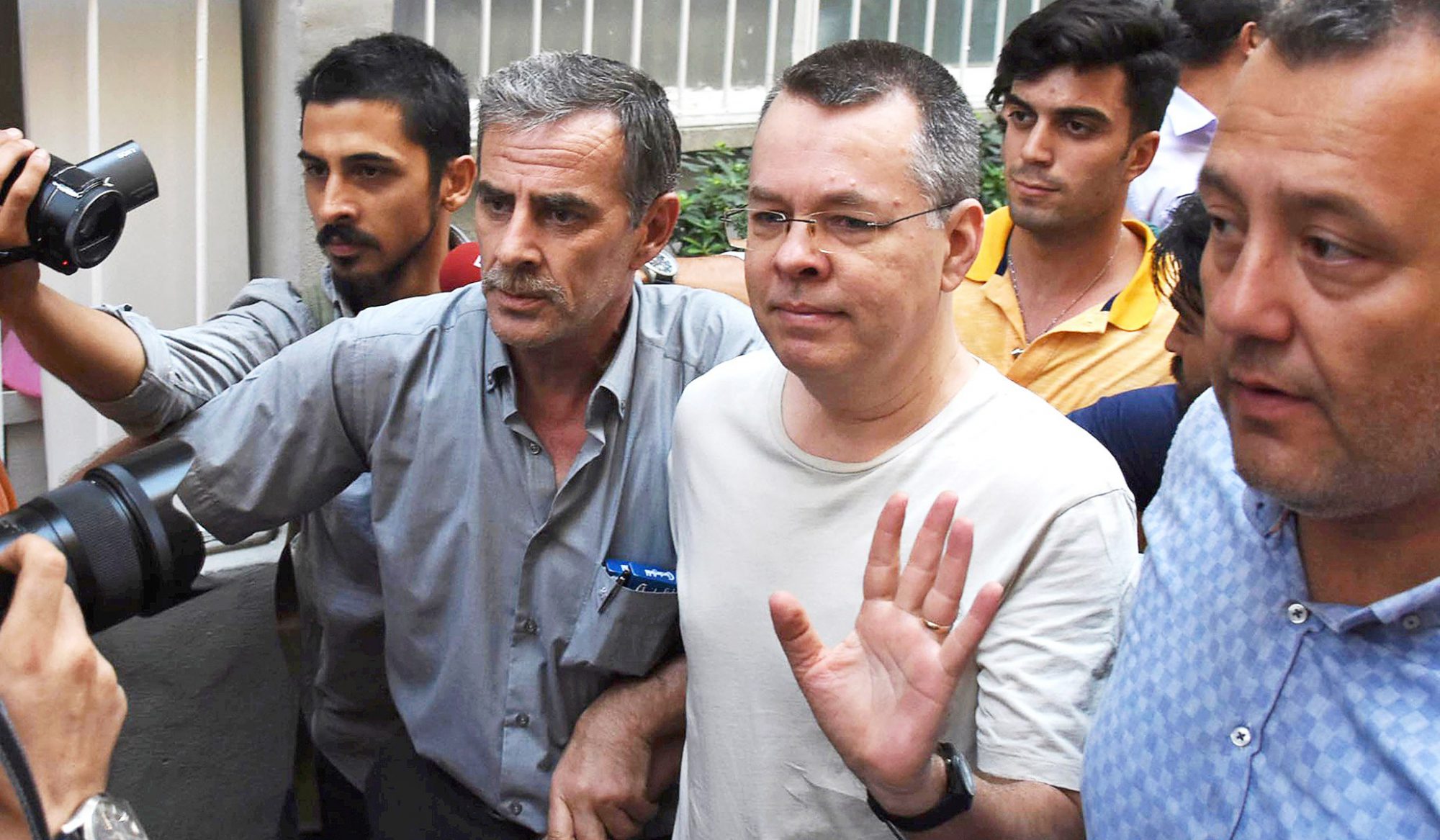 The American pastor Andrew Brunson will remain under house arrest at his home in Izmir since the 3rd High Criminal Court in Izmir rejected the appeal for release filed by him, on Friday ordering its continuation as well as that of the ban on leaving the country.
Brunson is charged with links to terrorism. Anadolu reports that Ismail Cem Halavurt, Brunson's lawyer, applied to the higher court after the appeal was also rejected by Izmir's 2nd High Criminal Court on Wednesday.
His house arrest came as a recent development in view of his "health problems", after the court allowed him instead of being imprisoned to continue serving his sentence under house arrest.
Andrew Brunson is facing terrorism-related charges and is accused of his alleged links with and spying for the Kurdish PKK and Fethullah Terrorist Organization. Ankara claims that the latter is behind the failed coup of July 2016…. / IBNA