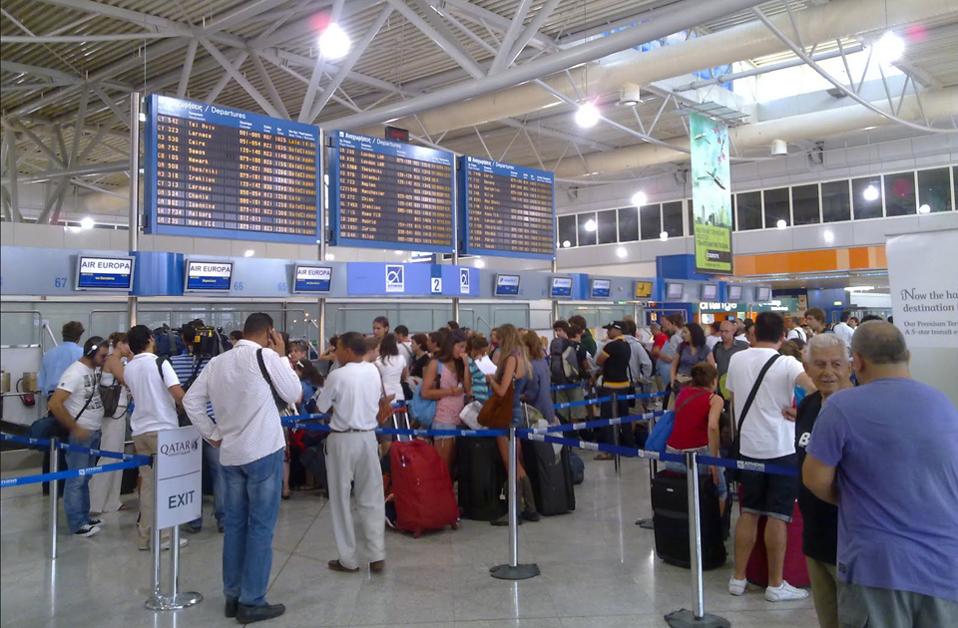 Athens, June 4, 2015/ Independent Balkan News Agency
By Spiros Sideris
With approximately one million more passenger arrivals than last year closed the first five months of 2015 for the Athens International Airport (AIA) "Eleftherios Venizelos", during which time passed a total of 6 million passengers.
According to data from "Eleftherios Venizelos", this year the passenger traffic from January to the end of May was increased by 23.7%, with domestic traffic, but also the international traffic to show high growth rates (+ 28.2% and +21.2%, respectively).
Greek travelers rose by 20%, while foreign visitors also recorded an increase of 28%.
In particular, regarding May, passenger traffic of the airport continued its upward trend, reaching 1.65 million passengers, surpassing by 22.3% the passenger traffic in the same period of 2014 (total passengers 1.35 mil.).
Both domestic passengers and international passengers increased considerably in similar percentages (22.1% and 22.4%, respectively).
Despite the ongoing recession, Greek travelers increased their travel by 15%, while foreign visitors of Athens increased by 28%.
The flights
During May, flights to AIA were increased by 16.8% compared to May 2014, with domestic and international routes growing by 9.4% and 22.8% respectively.
Overall, the number of flights to Athens International Airport during the first five months of the year amounted to 61.950 compared to the 52.893 of the previous year, recording a substantial increase of 17.1%. Domestic flights increased by 12.6% and flights from abroad by 20.7%.