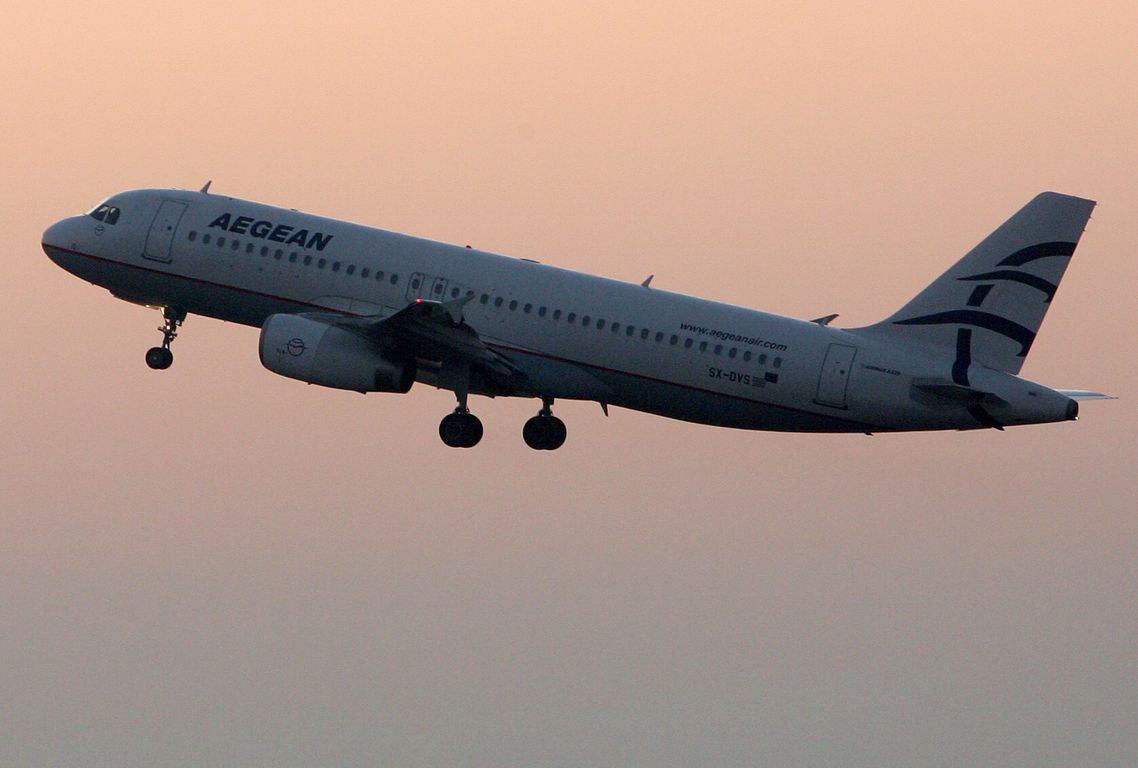 By Spiros Sideris – Athens
The total monthly passenger number of Aegean last June for the first time in its history exceeded 1 million passengers.
According to the company's announcement, the total ridership Aegean and Olympic Air in June 2014 increased by 21% compared with the same month last year, reaching 1,085,210 passengers.
The increase in June reinforced the trend of the semester for the entire network, which also increased by 16% to 4.3 million passengers, ie 600,000 more than last year.
As a result of the lower fares policy for the first time in the last 5 years, the increased trend concerns both the domestic traffic with a traffic growth of 19% both in June and for the first semester, and the international market, since the company in June, showed an increase in its activity from all greek bases by 23%.
Particularly positive is the steady recovery of Athens, which in June showed 22% increase in international traffic. The traffic increase is mainly the result of new destinations such as Zurich, Copenhagen, Stockholm, Birmingham, Hamburg, Marseille, Nantes, Catania, Abu Dhabi, Beirut, Amman, Izmir launched by the company and the increase in traffic in traditional destinations. At the same time, in June the bases of Heraklion, Thessaloniki and Rhodes recorded an international traffic increase 47%, 11% and 39% respectively.
Commenting on the progress of the company, the CEO of AEGEAN and Olympic Air, Dimitris Gerogiannis said: "The growth of the network with 17 new destinations, in addition to the frequencies and improved internal connections are now beginning to work positively, especially for the company's base (hub) in Athens. Of similarly success is the growth strategy of the other seven greek bases".
Continuing the momentum recorded in the first half of 2014, AEGEAN will allocate a total of 13 million seats this year on its flights to 87 international destinations in 32 countries and 33 domestic destinations from 8 greek bases.