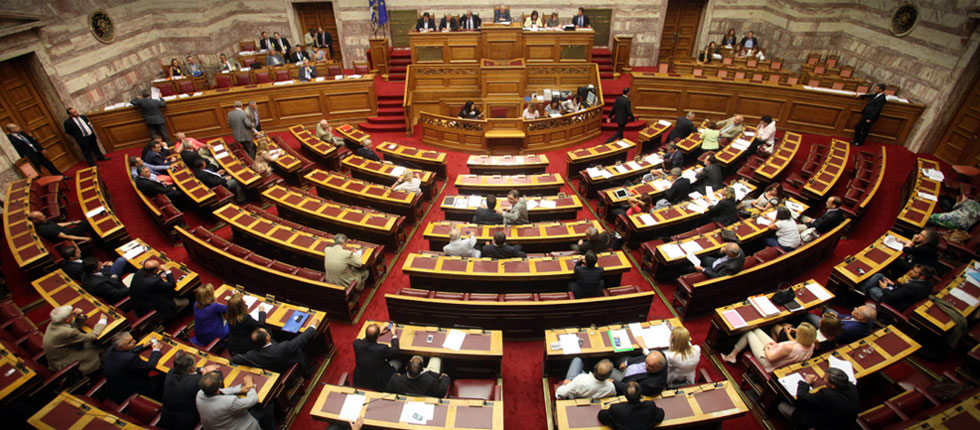 Athens, June 11, 2015/ Independent Balkan News Agency
By Spiros Sideris
With a large majority voted in principle by the relevant parliamentary committees (Public Administration, Public Order and Justice and Production and Trade) the bill of the Ministry of Interior for the amendment of the Greek Nationality Code. In favour of the bill voted Syriza, the Independent Greeks, The River and PASOK, while the ND said they would reveal their position in the plenary session. The Golden Dawn voted against and the Communist Party declared "present."
The discussion of the bill continues on the articles, while the discussion was preceded by a hearing of representatives from about 20 bodies, non-governmental organizations and immigrant and refugee communities.
The majority of the representatives agreed on the importance of the bill, as it covers an important gap for children of second generation immigrants. They also urged changes in some parts of the bill, such as the successful completion of studies as a condition for acquiring citizenship, the lack of care for children with disabilities and children attending foreign schools, the rejection of requirements where there is an appropriate criminal impediment, and the connection of granting citizenship to children with the legality condition of their parents.
"The bill is moving along a modernising spirit, focusing on functionality", remarked Deputy Ombudsman for Human Rights, Vassilis Karidis.
"It's very important for second-generation children to feel that the State sees and recognises them and will no longer be invisible and it is important to have a sense of belonging from the first day in school", stressed the president of the Migrants' Integration Council of the Municipality of Athens, Lefteris Papayannakis.
Grigoris Tsioukas, representative of Greek Union for Human Rights, argued that "the plenary session of the State Council exceeded its authority and annulling role of the Supreme Court, raised the crucial question of who defines the composition of the Greek people and the Greek nation, while the decision came in contrast to the decision of the Greek parliament, which is the mouthpiece of the people's verdict".
The Head of the Directorate of Civil Status of Athens and Social Affairs, Dimitris Siamatras, asked the staffing of the competent authorities, which do not have the appropriate structures to welcome so many people. In his service, as he explained, there are about 2,000 pending applications to be considered based on the new regulations. Of these, 40% relate to second generation children born in Greece and 60% of children who grew up here. He also stated that priority should be given to citizenship for adult foreigners.