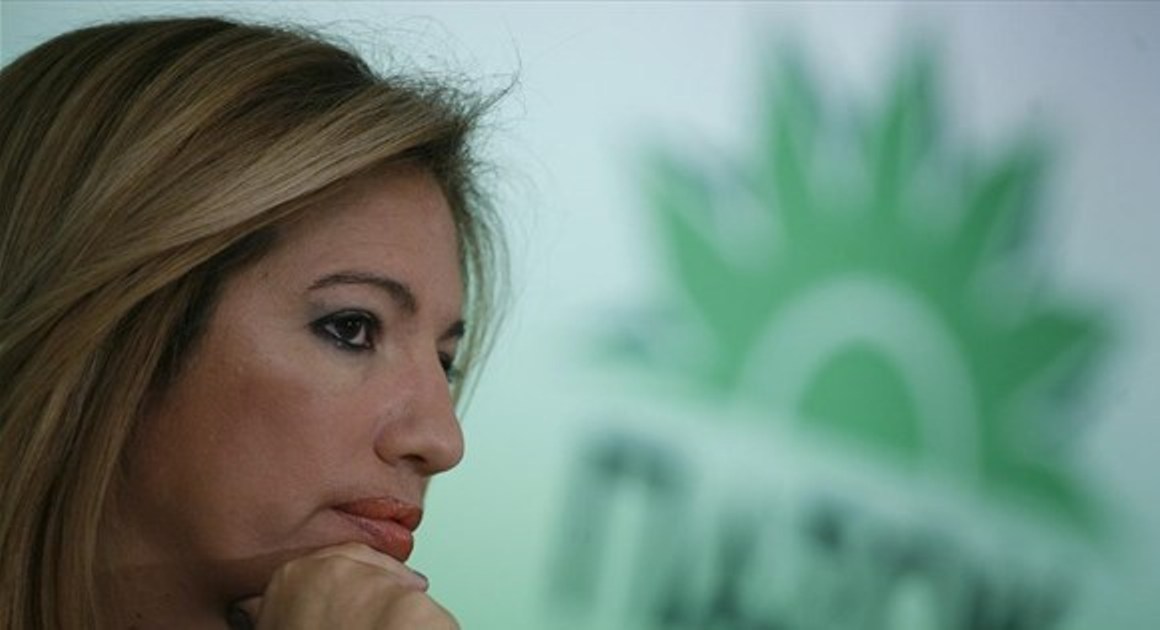 PASOK's leader Fofi Gennimata, is taking the once dominant socialist party to an emergency Congress in order to clear the interior political landscape following tension that prevailed on Saturday at the Central Political Committee of the Movement, due to the Democratic Coalition Conference.
The PASOK leader, speaking in the parliamentary group on Wednesday, announced the emergency PASOK congress, which will shape the party's proposal of a roadmap of next steps towards the single entity of the Democratic Coalition Party, in line with the initiative undertaken by Gennimata in January 2016 and which comprises of: An election of the head of the single body from scratch, a conference and the election of main bodies.
The emergency PASOK congress will take place before the Democratic Coalition Party Conference, which will take place between June 30th to July 2nd.
"The PASOK Congress will elect a new Central Political Committee, which will correspond to our strengthened social and political dynamics," said Gennimata, recalling that "this Central Political Committee was elected during transitional procedures for the election of new leadership, when our party's percentage was even below the threshold needed to enter Parliament."
PASOK's leader, however, also took away power from party Secretary, Stefanos Xekalakis, who in the past few days, in view of the conference, has been insisting on inviting "To Potami" and "Ora Efthinis", and on Tuesday, speaking on Athens, 9.84 attacked Ms Gennimata and stated, "She denounces the mechanisms, while she is the one who is trying to set up a new mechanism. The stakes are if we want a small controlled PASOK, a party of subordinate political executives, or if we want a protagonist of great political power. I am PASOK's Secretary, not Secretary to the president of PASOK ".
Xekalakis will not be moved from his position, but Gennimata is converting the Central Political Committee into an organizing Committee for the congress with the duties of the secretary taken on by a coordinator.
"For the efficient organisation of the Conference, I have decided, directly, that the Central Conference Organizing Committee (CCOC), will be compose according to the standards of our respective decisions, at the respective conferences that preceded it. The Central Organizing Committee will be responsible for all the decisions related to the Conference and will have both a Secretariat and Coordinator. The powers of the Central Political Party Secretary have been transferred to the CCOC Coordinator. The responsibilities of the Central Political Council transferred to the Secretariat of the CCOC and the responsibilities of the Statute and Certification Committee to the CCOC." announced the PASOK president./ΙΒΝΑ