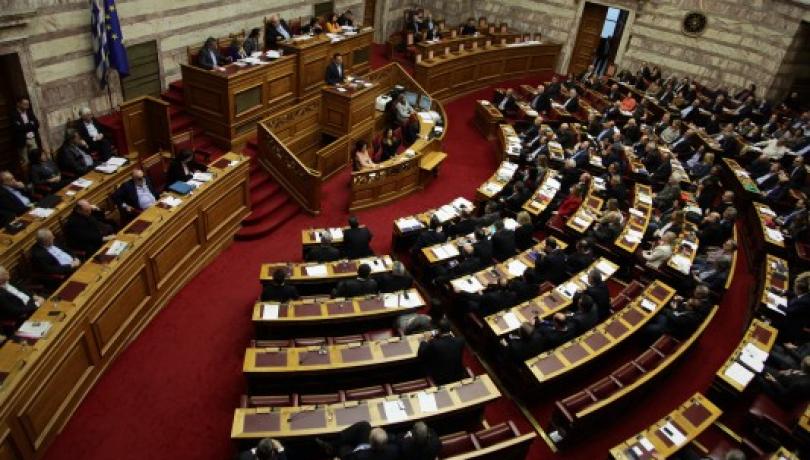 Right wing New Democracy party (ND) and Socialist PASOK party loans, are likely to be placed under the microscope again after statements made in parliament by the head of the Bank of Greece, Yiannis Stournaras.
Financial prosecutor Panayiotis Athanassiou, requested the minutes of Stournaras' testimony by the Parliamentary Commission in order to study it and determine whether it would be possible to open a new investigation on the disputed loans.
The prosecutor's targets include about 50 bankers and 10 members of ND and PASOK, that are involved in loans of over 250 million euro, between  the years 2000 and 2011.
For these particular loans the financial prosecutors began a large investigation, which in February 2013 managed to bring the general director of ND, Menelaos Daskalakis, and PASOKs, Robert Spyropoulos, before them.The two were called in to explain certain loans relating to the period in question.
However, in April 2013, an amendment was passed by the then ND and PASOK coalition which had been submitted by Members of ND D. Christogiannis, D. Tsoumanis and D. Stamenitis, which secured immunity retroactively for several loans.
The amendment, except for party loans, concerns loans to NGOs or other non-profit entities such as the Athens Concert Hall (Megaro Mousikis).
After the disputed amendment the financial prosecutors' cases concerning the political parties had been closed.
The move by Mr. Athanasiou to request the Commission's minutes concerns Mr. Stournaras' view that the disputed amendment can not be applied to loans of parties, which as the central banker said, are not covered by the term "general government."
In fact after Mr. Stournaras' statement, the Chairman of the Committee, S. Famelis had observed: "It is important. This changes things legally. Since the case then was closed based on a different conclusion, by the District Attorney Kaloudis"(sic: it concerned criminal liabilities for loans to parties).
The cases put together by the financial prosecutors concerned loans of more than 270 million euro to parties and NGOs.
Of these, 250 million were loans to ND and PASOK, with their polling rates as future guarantees, larger amounts were credited by the Agricultural Bank, while other banks concerned were the Marfin Egnatia Bank, Attica Bank, National Bank, Eurobank and Piraeus Bank.
Mr. Athanasiou will consider Mr. Stournaras' statements in parliament and if there appears a justified legal interpretation he will give instructions to re-open the disputed cases./IBNA