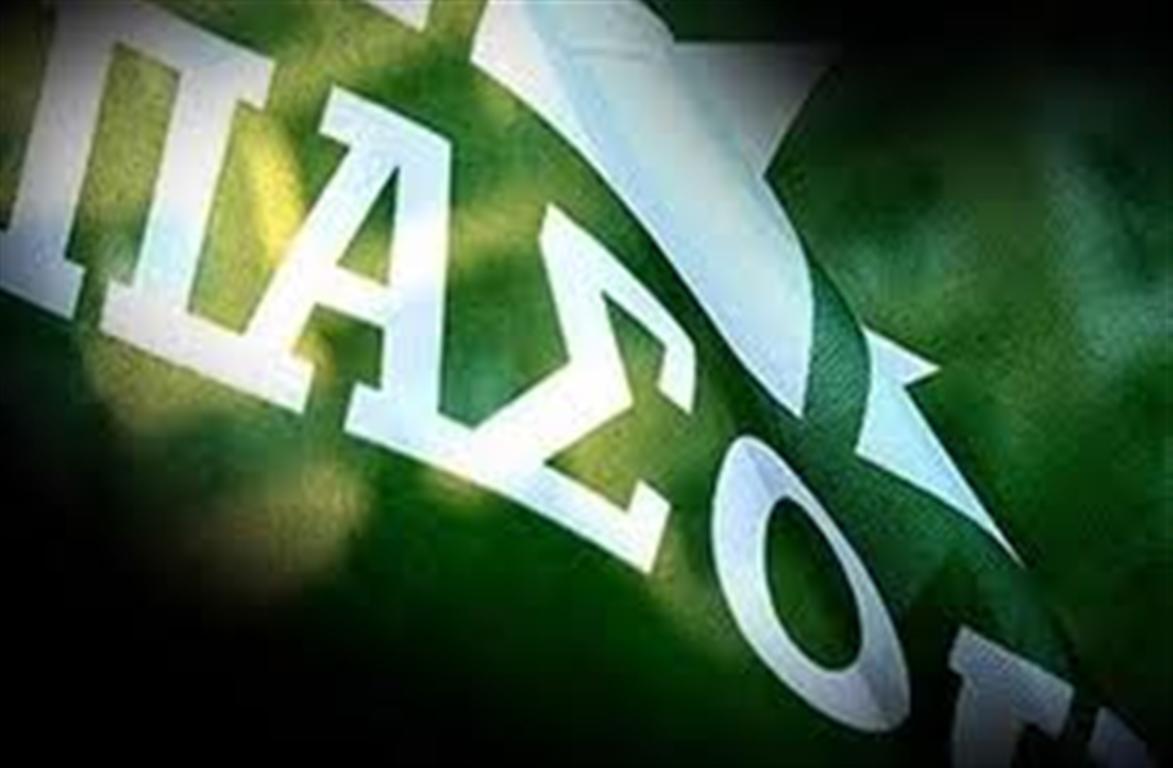 Athens, August 17, 2015/ Independent Balkan News Agency
By Spiros Sideris
"We have no confidence in the Tsipras – Kammenos government and of course we will not give it if it is asked of us", PASOK says in a statement, thus clarifying the stance to be adopted in any political development the signing of a new agreement for the Greek Economy will bring. "The government signed the third and most onerous memorandum" is stated in the announcement and noted that "all the negative consequences for the country and its citizens bear the signatures of Tsipras and Kammenos. The copyright belongs exclusively to them".
According to PASOK, the positive vote of its MPs to the government's bills so far was necessary and contributed to "keeping the country standing, so as not to find ourselves outside the eurozone, for our people to not experience the impoverishment and Grexit". However, this cycle, as indicated in the statement, has ended.
"Henceforth, every government and legislative initiative will be judged and evaluated separately", says PASOK, and asks the Prime Minister "to act and not to escape to early elections and implement the reforms needed by the country".
Voridis: SYRIZA has a minority government – It is impossible to continue to govern
His estimation that the government would immediately proceed to elections expressed the ND MP Makis Voridis.
"SYRIZA is a minority government and it is impossible to continue to govern and legislate with the votes of opposition MPs", Voridis argued in an interview with Real News, analysing his position. In this context, according to Voridis, the government will either expand its parliamentary majority, which he does not believe to be its intention, or will go to elections, which he believes that will take place immediately, not later than November.
ND, he said, is not afraid of elections and notes that this decision is the responsibility and initiative of Tsipras.
Asked if he excludes the possibility of a national consensus government with the support of ND, he answered that he doesn't consider possible the programmatic agreement with the Left and such a coalition.
As regards his position that ND should have voted in favour of abstaining in the vote on the new agreement, he argued that "it was a proposal that balanced the need to finance the country and therefore the need for an agreement and the denial to approve of the Memorandum Tsipras-Kammenos, which incorporates fiscal measures due to the catastrophic governance of Tsipras and of course is interpreted, possible not correctly, but is still interpreted as support for the faltering and destructive governance of Tsipras.
Focusing particularly in ND, he expressed the view that it should remain a government power, but by persuading the people with the power of its ideas, without concessions or compromises regressions and especially without pretending to be something other than what it really is.