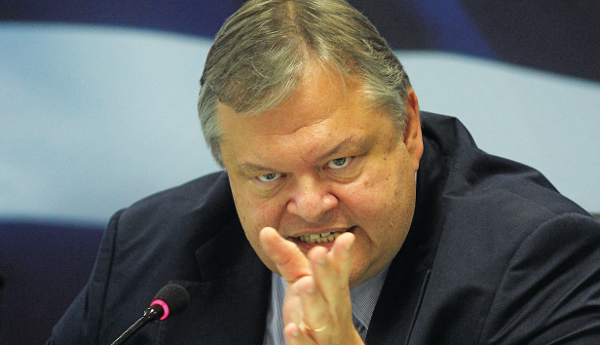 By Lefteris Yallouros – Athens
As local and European elections approach fast, the Greek Prime Minister Antonis Samaras appears to have less to worry about regarding how his Conservative party will fair and more trouble coming from junior coalition partner PASOK.
The Socialist party, PASOK, leader Evangelos Venizelos publicly stated this week that a poor result for his party in the upcoming European vote put the stability of the coalition government at risk.
"The government relies on cooperation," said Venizelos after a meeting with Prime Minister Antonis Samaras on Tuesday adding that "without PASOK there is no government".
The statement is seen as an attempt by the PASOK leader to rally supporters ahead of the crucial vote and raise the party from the 4 to 7 percentage points it manages in latest opinion polls.
Venizelos has carefully not mentioned what he considers to be an adequate result for PASOK. However, he did point out the result of the European elections should be balanced against the outcome of local polls on May 18 and 25. This bodes well for PASOK as the candidates backed by the party in major municipalities and regions such as Athens, Thessaloniki and Attica are expected to win.
Meanwhile, the Prime Minister appeared optimistic the coalition will pull through.  "The government has held up through tough times. It will hold up now as well," he said in a TV interview on Tuesday, adding "there is no way that stability will be at risk after the elections."
Despite the public show of confidence in the coalition's ability to survive the double election battle unscathed, reports suggest Antonis Samaras is increasingly concerned with polls showing PASOK seems set for defeat in the European election. While the PM has apparently decided to stand by coalition partner Venizelos, advisors have reportedly voiced fears that appearing too closely tied to PASOK may harm the Conservatives by alienating core supporters.
Furthermore, should PASOK suffer major losses in the May 25th election, main opposition SYRIZA will almost certainly attempt to force Samaras to call snap parliamentary elections before the end of the year.
Such political uncertainty is apparently already harming Greece's economic recovery effort as analysts point out the possibility of an early general election played some part in Monday's Eurogroup decision to delay commencement of talks on debt relief for Greece. The stock market also recorded another drop Tuesday, with the General Index falling 1.42 pct to 1.215 points.