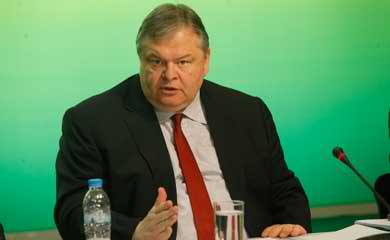 PASOK added about 110 million euros to its debt in the last decade, Socialist leader Evangelos Venizelos said on Thursday as he pledged to restore the party's finances to good health.
Venizelos presented to his party's political council the result of an audit carried out by six accounting firms on the Socialists' finances from 2003 to the present day. Venizelos said that the party had consistently spent 30 percent more than it earned and had added an average of 10 million euros to its debt.
The report suggested that the party's debt currently stands at 128 million euros. It was at 18 million euros in 2003, a year before Costas Simitis stood down for George Papandreou to take over the party. Papandreou has been irked by the audit and some reports alleging extravagances during his time at the party's helm. Venizelos, however, insisted that shedding light on PASOK's finances was necessary for the party to move forward.