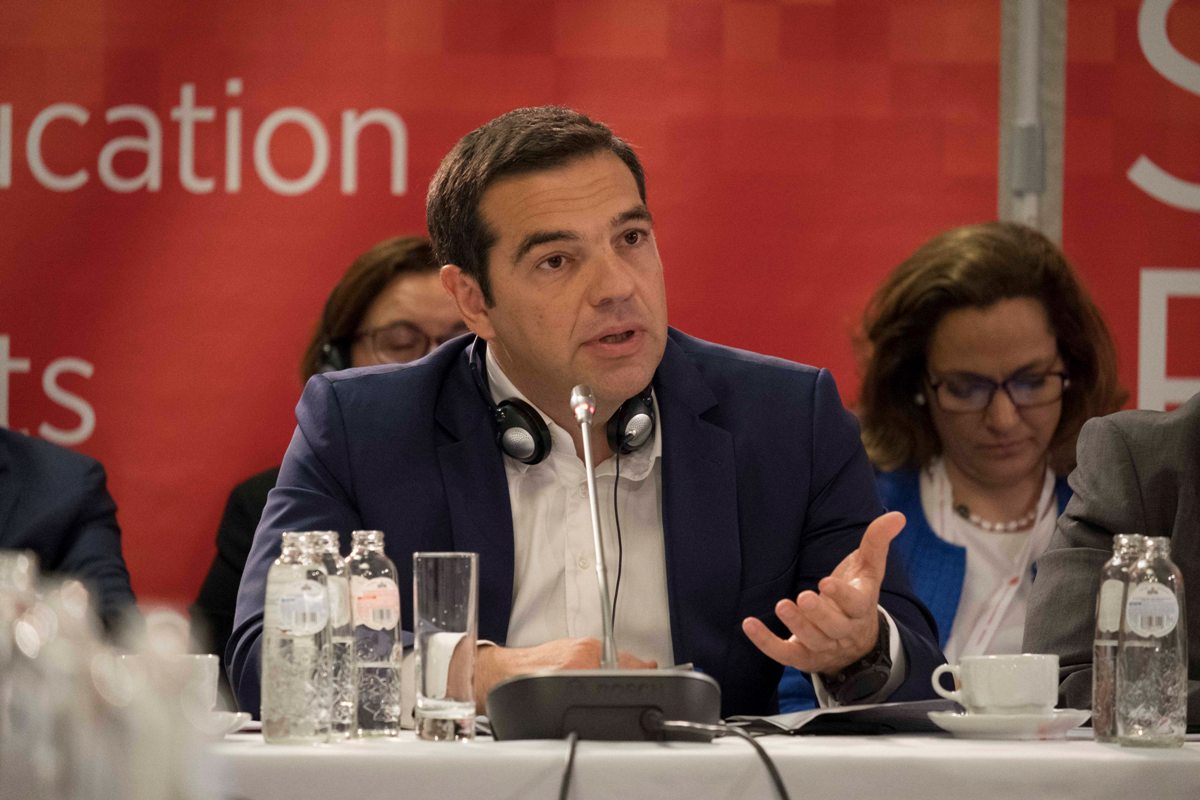 Alexis Tsipras was congratulated by the European Socialists (PES), according to information, both for the successful exit from the memoranda and for the historic Prespes Agreement. PES members congratulated him during the party's Summit in which the Greek Prime Minister participated as an observer.
According to the same source, during his speech, Alexis Tsipras stressed the historic importance of last week as Greece manage close past cases for good. The agreement in Prespes with fYROMacedonia and the one with the Eurogroup opened a new chapter between Greece and Europe, the Greek Prime Minister noted.
Alexis Tsipras launched an attack on the administrators of the past who failed, as he himself described Kyriakos Mitsotakis and Fofi Gennimata, who have formed a united front of political hypocrisy and nationalist populism. He also accused them of being demagogues, trying to hide the great responsibilities of their parties. History will justify progressive forces in both countries that have overtaken the past and co-formed a just future, the Greek Prime Minister concluded.
Speaking about the migrant issue, Alexis Tsipras pointed out that Europe must decide what it wants: collective or unilateral solutions? We are calling for the reform of the Dublin Agreement, the support of the first-line countries and the upgrading of Frontex's activities, as well as a holistic programme to support the countries of origin of migratory and refugee flows, Alexis Tsipras continued.
The absence of Fofi Gennimata was not well taken, as she is a PES member, while President Sergey Stanichev did not fail to point out the intense disagreement of the European Socialist Party with the stance of the head of the Movement for Change (KINAL)…. / IBNA