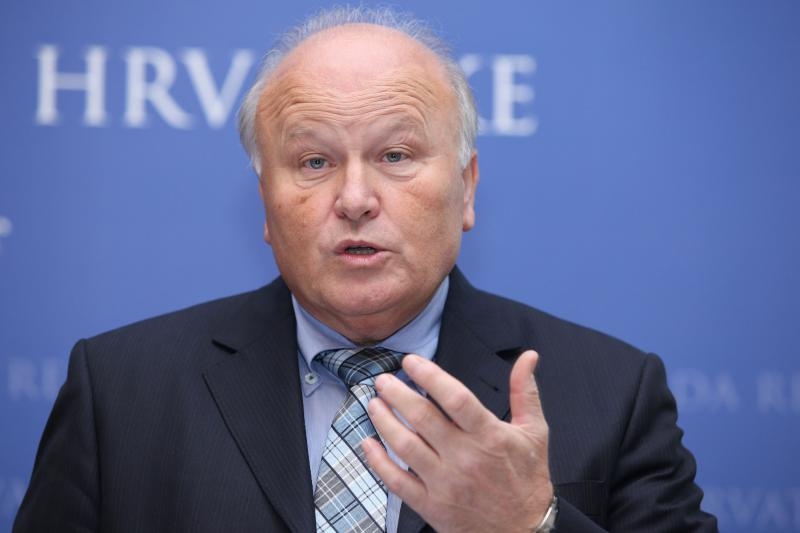 By Marija Avramovic – Zagreb
In a speech before the Rijeka committee of the ruling Social Democratic party (SDP), former Croatian finance minister Slavko Linić (photo), allegedly criticized prime minister Zoran Milanović of having bad work habits calling him an "incompetent dangler".
According to sources available to Slobodna Dalmacija, Linic said  that Milanović was not an overly capable politician, and that he is more worried about who he will dine with, rather than towards which direction the country is going.
Furthemore, Linic rather resented Milanovic's decision to inform Linović's wife about his replacement before the end of his shift. He also expressed concerns that he was tapped  during the last month of his mandate.
Sacked Minister Linic will hold a press conference in Rijeka probably on Thursday or Friday and reveal information that might discredit Prime Minister Zoran Milanovic, Novi list writes.
Vice president of SDP, Zlatko Komadina said in a statement for Croatia radio and television that during the meeting in  Rijeka they discussed the possibility of working together in the future, which received unanimous support, as well as the current political situation. Komadina also announced that Linic is likely to convene a press conference in the coming days.
Political analyst Branko Caratan in an interview with Deutsche Welle explains the poor election result of SDP increases the tension within the party, but also that the real cause of tension is the social and economic situation, which the government inherited.
A colleague of Caratan and University professor, Tihomir Cipek thinks that SDP won more votes than expected and that the intra-party opposition does not have enough power to overthrow Milanovic at the coming party's elections, although such a scenario is expected in many circles.
"It is evident that voters are not satisfied with Milanovic so they turn to Tonino Picula, who is highlighted as the opposition inside the party", said Cipek for Deutsche Welle.