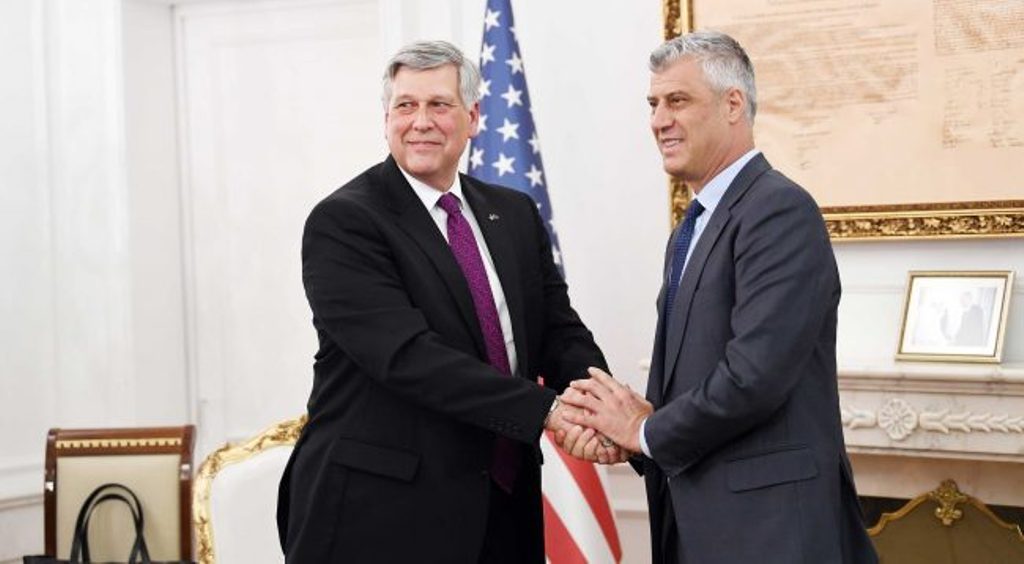 President of Kosovo, Hashim Thaci and the US ambassador to Pristina, Philip S. Kosnett had a meeting today where they discussed topics of mutual interest.
President Thaci said that partnership between Kosovo and the US is crucial for the country's strategic goals and its integration in Euro-Atlantic structures.
"Kosovo and the US share common values and goals. Our goal is to build sustainable peace and prosperity in the region. A peaceful and inclusive agreement between Kosovo and Serbia is also key to this goal", president Thaci said.
President Thaci and ambassador Kosnett agreed that it's important to address all obstacles in order for dialogue with Serbia to resume.
"Partnership with the United States of America is vital for Kosovo. Kosovo has achieved a lot thanks to the support of the US", Thaci said. /ibna/