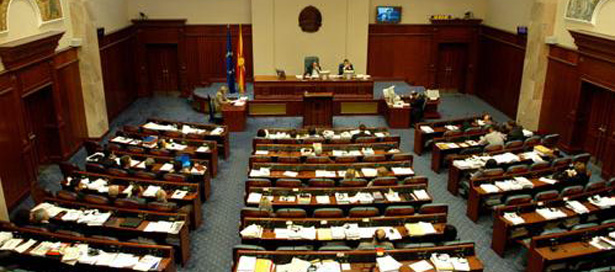 Skopje, September 16, 2013
Political parliamentary parties in FYR Macedonia, except Albanian Democratic Party (PDSH) and Liberal Party, signed today the Memorandum of fulfilling the strategic objective of the accession of the country in the European Union (EU).
The memorandum was harmonized between the large parties VMRO-DPMNE and LSDM, which had their complaints, but also by BDI.
Through this memorandum, the parties commit that they will carry out all the activities and implement all decisions for the necessary reforms needed to meet the criteria of EU accession, especially those which relate to the freedom of media and freedom of expression, free and honest elections, independence of the judicial system and fight against corruption and crime.
Parties will restrain themselves from actions or activities which can prevent or have a negative impact on the integrating process.
Sources from PDSH said that this party will soon announce its reasons as to why it didn't sign the Memorandum. Representatives of this party say that they don't want to be part of a political game of several parties which evade the main obligations of the country in the Euro Atlantic aspect. /ibna/