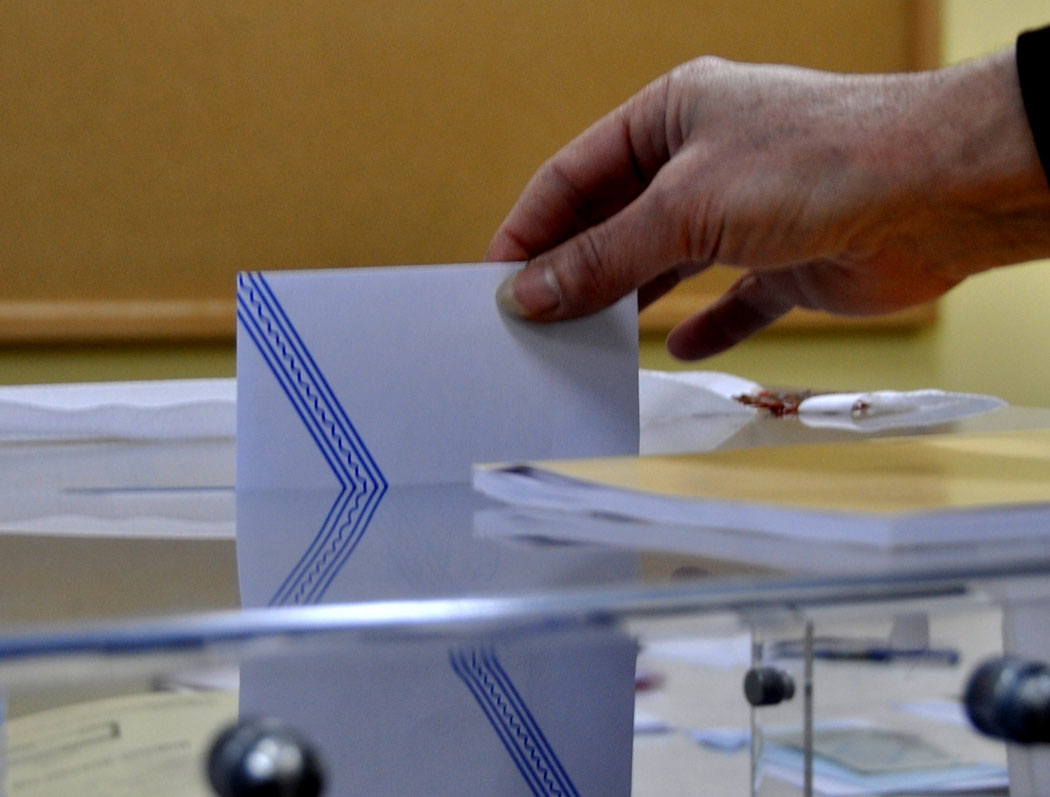 Athens, September 8, 2015/ Independent Balkan News Agency
By Spiros Sideris
Nineteen parties and five coalitions submitted entries to the Prosecutor of the Supreme Court for national parliamentary elections on September 20, 201.
The final decision on how many parties and coalitions of parties are entitled to participate in the upcoming parliamentary elections will be taken by the A' Division of the Supreme Court which will make the announcement.
Specifically, entries for the parliamentary elections on September 20, 2015 to the Supreme Court have submitted the following 19 Parties:
1) Radical Left Coalition – SYRIZA (Alexis Tsipras)
2) New Democracy – ND (Vangelis Meimarakis)
3) Peoples Association – Golden Dawn (Nikolaos Michaloliakos)
4) The River (Stavros Theodorakis)
5) Communist Party of Greece – KKE (Dimitris Koutsoubas)
6) Independent Greeks – National Patriotic Democratic Alliance (Panos Kammenos)
7) Union of Centrists (Vasilis Leventis)
8) Organisation of Internationalist Communists of Greece – O.K.D.E. (Steering Committee: Sophrony Papadopoulos, Sophia and Christos Theodoropoulos Zakas)
9) National Hope (Giorgos Papadopoulos)
10) Greek Popular Democratic Liberation – EL.LA.DA (Con. Papanicolas)
11) Independent Renewing Left, Renewing Right, Renewing PASOK, Renewing New Democracy, No to War, Party Operation Give Away Land, Debts, Save Lives, Greece Farmers Workers Movement – PA.E.K.E. (Miltiades Tzalazidis)
12) Society- Political Party Continuators of Kapodistrias (Michael Iliadis)
13) Organization for the Reconstruction of the Communist Party – Oakke (Steering Committee: Elias Safeiropoulos, Dennis and Helen Konstantinopoulou Gourna,
14) United Popular Front (E.PA.M) (Dimitrios Kazakis)
15) Popular Unity (panagiotis lafazanis)
16) Institution (Antoniou Spyridon)
17) Democratic Party – the Democratic Party (Christos Anagnostou)
18) Create, again! Thanos Tzimeros,
19) Greek Movement for Direct Democracy (Giorgos Kokkas),
Meanwhile, the following five coalitions also submitted entries in the elections:
1) Democratic coalition, composed of the parties: a) Panhellenic Socialist Movement – PASOK and b) Democratic Left – DIMAR (Foteini Genimmata and Athanasios Theocharopoulos)
2) Anticapitalist Left Cooperation for the Overthrow (ANT.AR.SY.A.) – Front of the anti-revolutionary, Communist Left and Radical Ecology and Workers Revolutionary Party VET -Trotskyites (17-member central coordinating committee)
3) KKE (ml) and ML K.K.E.- Electoral Cooperation (Steering Committee: Constantinos Bekiaris, Antonios Papadopoulos Dimitrios Babilis and Peter Koufovasilis)
4) Democrats- Society of Values – Pirate Party of Greece (Eugene Kalaitzopoulos, Stylianos Fenek and Athanasios Gounaris) and
5) Patriotic Union – Greek Democratic Coalition "E.LA.S" consisting of parties: a) Ethnegersia b) East of Greekness and c) National Folklore Formation – E.LA.S (Giorgos Anfantis Panagiotis Xanthopoulos and Odysseas Tiligadis).
The deadline for enrollments in the elections of September 20 has passed.
Late entry was tabled by the coalition of parties, AKKEL, consisting of the parties: a) Agricultural Livestock Party of Greece (Evangelos Tsiompanidis), b) Popular Unions of Bipartisan Social Groups – White (Constantine Dalian) and c) Pyrikafstos Greece ( George Kaleadis).
Finally, it is noted that in the parliamentary elections of January 25, 2105 took part 18 parties and four coalitions.